James Brolin Joins Rush of Yuletide Movies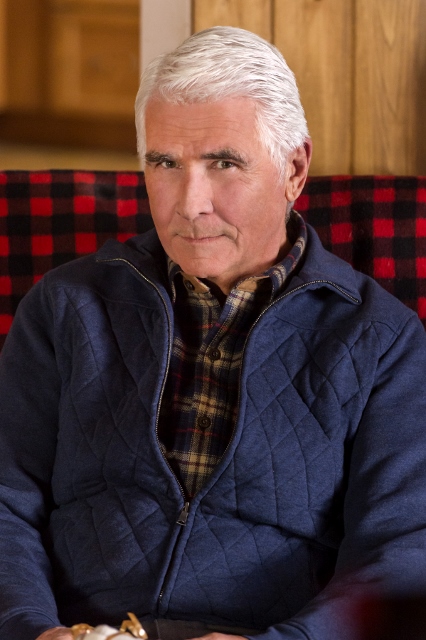 Holiday movies have taken over my family. My mother, 83, and daughter, 22, have already sat through at least five or six of the Hallmark Channel and Lifetime confections that are coming at us like plates full of fudge. When I invited them to join me to view tomorrow night's (Nov. 25) Hallmark Movie Channel Christmas With Tucker, there was Dad, 87, too -- slapping his knee and laughing when the cute puppies appeared. I am bemused by this, as I am by people's entertainment tastes suddenly encompassing Burl Ives' "Holly Jolly Christmas" for four weeks each year. But, might as well join in. After all, our regular shows are going into reruns.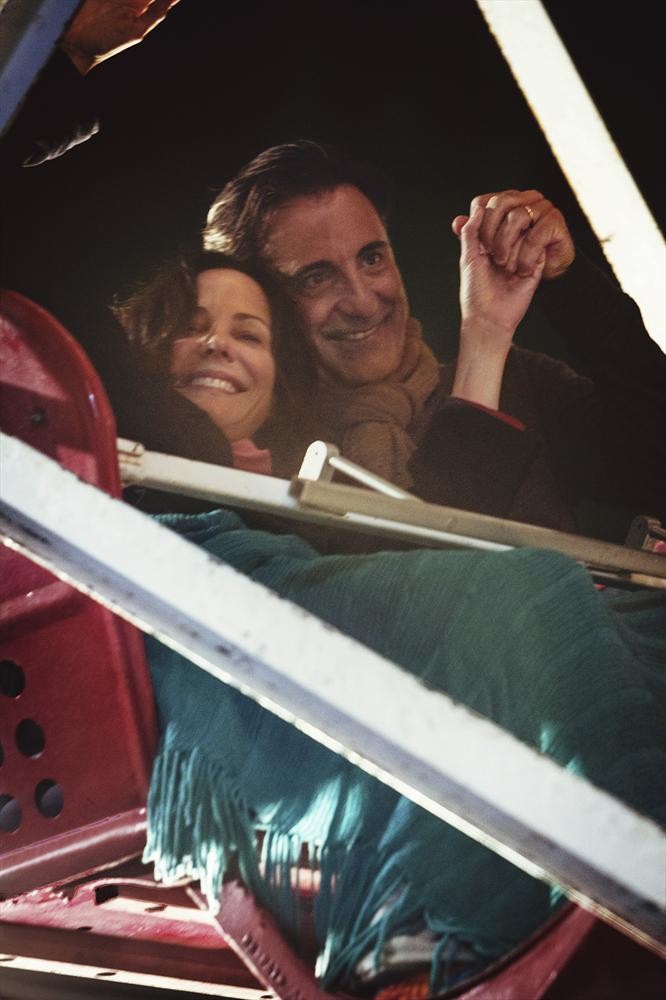 With some 1,200 hours of holiday programming, the Hallmark Channel got an even earlier start this year (November 2) on its nonstop holiday movie fest, Countdown to Christmas. Lifetime has the It's a Wonderful Lifetime holiday movie collection underway, ABC Family offers 25 Days to Christmas movies. ION, Disney Channel - the list of cable outlets showing Christmas movies goes on and on. On the network side, we have ABC's Christmas in Conway, a Hallmark Hall of Fame presentation coming the Sunday after Thanksgiving (Dec. 1) starring Andy Garcia and Mary-Louise Parker. It's about a man who builds his wife a ferris wheel as a romantic gesture. How's that for a change-up for Parker after seven years of peddling pot on Weeds?

The aforementioned Christmas with Tucker involves a boy (Gage Munroe) whose father has died. He is living with his grandma (Barbara Gordon) and stern grandpa (James Brolin), who expects a lot of help around the farm from him. They're taking care of the Golden Retriever that belongs to the surly alcoholic down the road while he is in jail. The boy and dog bond, and it's upsetting when the owner returns and wants his dog back. Will Tucker and the boy be reunited?! What about Grandpa's worrisome cough and the ice storm coming? Perhaps you will be sucked in as I was - or as Brolin was, when he read the script.

But it wasn't just the dog story caught his fancy. Still handsome at 73, the 6'4" husband of Barbra Streisand tells AARP that "Working with Hallmark reminds me of ABC in the '70s, when everything was classy and you always got a gift or a 'thank you' after you did something for them." Elsewhere, he complains, "You just get dumped out on the corner, or a series wraps and you get the paper boxes with a note that says 'We'd like your dressing room emptied out by tonight.' Yes, it's happened to me."

Candace Cameron Bure, who has the Hallmark Channel's Let It Snow coming up Saturday (Nov. 30) feels the same way about the channel. The one-time Full House juvenile actress has none other than Alan Thicke for a father in her new movie, in which she plays a travel executive charged with transforming an old-fashioned holiday inn into a modern resort. She's known Thicke since her brother, Kirk, played his son for all those years on Growing Pains. "My sisters and I would hang out at the set with Robin and Brennan and we'd all have fun," she says, referring to Thicke's sons. "I have great memories."

Ah, a little shot of nostalgia at Christmas time. It's as much a part of the holidays as puppies and Burl Ives.