Cromwell, Bujold, and Longtime Love
By Bill Newcott, July 12, 2013 08:01 AM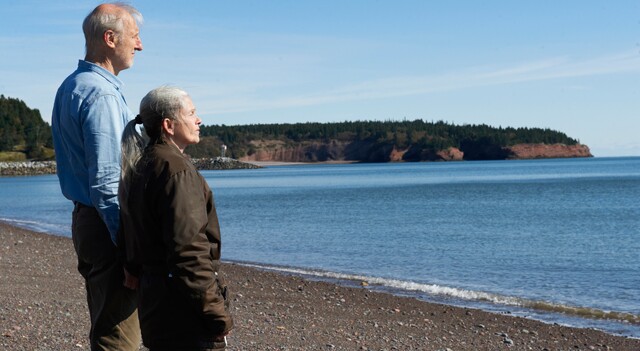 He's played memorable supporting roles in more than 160 movies-and was even nominated for a Best Supporting Actor Oscar after costarring with a pig in Babe.

Now, in the drama Still Mine, James Cromwell is getting raves, including my review, for his first-ever lead role and he is savoring every moment.

"This is my first try at it," Cromwell, 71, tells me on this week's Movies for Grownups radio show. "I don't know that I'll ever get another one because if they wait this long again I won't be here!"

http://soundcloud.com/aarp-social-sounds/james-cromwell-on-movies-for

Cromwell plays Craig Morrison, a 91-year-old Canadian farmer who, on a remote seaside lot, builds a small cottage for his wife Irene, who is slipping into dementia. He's been constructing things with his own two hands his entire life-but this time he runs afoul of a local building inspector, who insists on everything being done by the book.

It's a true story made all the more poignant by Morrison's simple desire to provide a safe environment for the woman he's loved all his life.

"Of course, the progress of that disease has been chronicled in other films-very darkly and quite brilliantly in Amour," says Cromwell. "This is, I would say, a lighter side of it. Irene is someone who is going through it, but is cognizant of what's going on."

Indeed, writer/director Michael McGowan has given Cromwell and his costar, a radiant Geneviève Bujold, some truly tender scenes as they recall their lives together and contemplate their uncertain future. And in one heartbreakingly sweet moment, Irene and Craig gingerly remove their nightclothes and caress each other like tentative lovers.

"I've had a crush on Geneviève since I was in college," Cromwell confesses. "I first saw her in a French film and I thought, 'That is the hottest lady I have ever seen.'" Fast forward 45 years or so, and "When she arrived on-set and I looked into that face and it's exactly the same face I fell in love with the first time," he says. "Pretty neat!"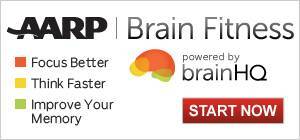 Also of Interest

Join AARP: Savings, resources and news for your well-being


See the AARP home page for deals, savings tips, trivia and more