'Marco Polo', Netflix's Next Big Thing, Debuts Friday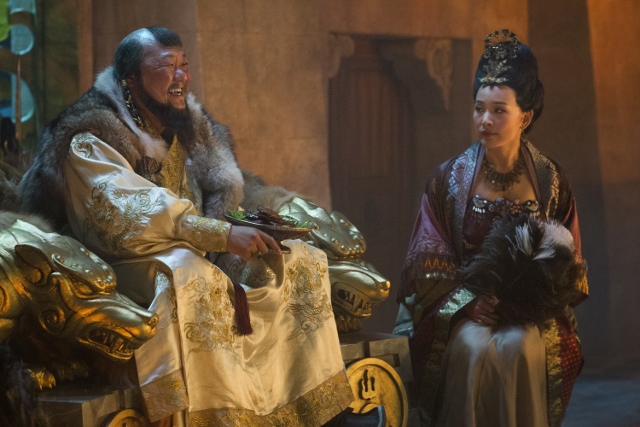 Marco Polo, the next big thing from Netflix, will land at last on Friday after being buffeted for weeks in a media storm of questions, among them: Will the lavish limited series help Netflix in its quest to capture ground in the international marketplace? Will the $90 million production, filmed in Italy, Kazakhstan and Malaysia, top the streaming company's stellar successes with House of Cards and Orange is the New Black? Will the release designed for binge-watching (all 10 hours of the first season will become available at once) make a star of Italian newcomer Lorenzo Richelmy? And, will 13th century China be the next big thing?

>> Holiday Movie Preview 2014

There is bloody violence aplenty in this saga, from the very start. But if watching gouging and impaling is not for you, this is one to pass. There's also a naked martial arts fight. There are remarkable vistas and gorgeous people in glorious costumes. The court of Kublai Khan rises out of the mists of history.

"It was really, really challenging shooting in regions where we had no infrastructure," recounts John Fusco, who created the series that counts Harvey Weinstein among its executive producers. "We literally did have sleepless nights, driving hours and hours just to get back to our lodgings. Then we'd be staying up working on material for the next day. But to have a project you've been working on for so long come to fruition like this is just an amazing experience."

Fusco says he wasn't thinking about the international marketing. "I was just true to Marco Polo's accounts and the spirit of those accounts. There's nothing in the show that was ever grafted on to follow any kind of trend. There was never a point of saying, 'Oh, a lot of these TV shows have nudity and sexuality, we should throw some in.' It was never the case."

Notes Fusco, "Marco Polo went through a sexual awakening in his travels, and he dedicates almost an entire chapter to the eye opening experience he had in the Pleasure Dome of Kublai Khan, and how sex in ancient China was more of an art form. That's some of the information that he brought back. The same thing with martial arts."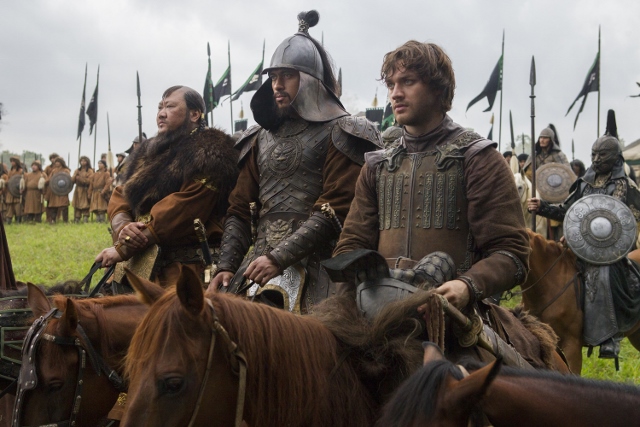 After an exhaustive casting search, Fusco found 24-year-old Italian Richelmy to play his lead. He had very much hoped for an Italian, since the story of Marco Polo had never been filmed with an actor of the proper nationality before.

Among the rest of the cast, 53-year-old Joan Chen is a standout.

"Joan has a history with this project going back a few years ago, when she read my initial pilot," Fusco says. "It was a case where she really reached out and showed a special interest in the character." In his view, "The Empress Chabi is one of the strongest leaders in world history — a fascinating character who was an excellent horsewoman and skilled with a bow, and also highly educated. She was into charity; nobody went hungry in the empire. She was an early environmentalist who passed laws not to waste bow strings but had them recycled into clothing.

>> Get entertainment and dining discounts with your AARP Member Advantages.

"She was really Kublai's number one unofficial adviser. It's well known in history, behind closed doors, it was Chabi who was guiding Kublai. It was Chabi who always said, 'You have to win over the hearts and minds of the people through compassion. You can't go in like your grandfather and burn the place down."

Marco Polo may not attain the must-watch status of its predecessors, but it is worth sampling. And if you find it is not your style, you can always turn to a surefire bet: the acclaimed 1980 West-meets-East Shogun mini series starring Richard Chamberlain, to which it will no doubt be compared. Shogun is also available on Netflix.

Photos: Phil Bray/Netflix













Also of Interest

See the AARP home page for deals, savings tips, trivia and more.