May Sweeps Go Out With a Twang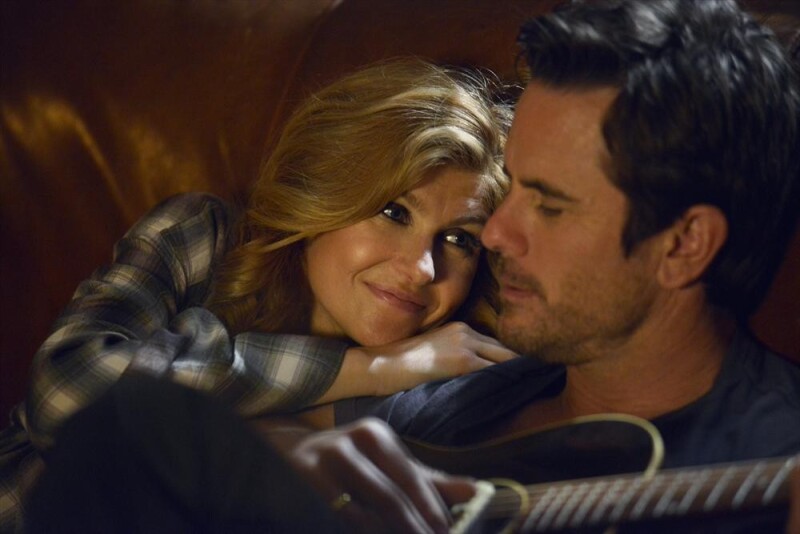 This year's May sweeps end Wednesday night - and the schedule over these final four days is a veritable dessert cart of TV goodness. Tomorrow night (5/20), there's the delectable "Mel Brooks: Make a Noise" offered by PBS's American Masters. Also tomorrow night: the final performance show of this season's Dancing With the Stars, with the results show coming up Tuesday night.
And y'all had better hold on tight for the season finale of ABC's Nashville on Wednesday (5/22). One of the few surviving shows from last fall's crop of newcomers, the Music City soap led by Connie Britton and Hayden Panettiere has more than delivered on the promise of Callie Khouri ( Thelma & Louise) as creator and T. Bone Burnett supervising the music. It's yielded two first-rate soundtracks and featured a number of Nashville names including Pam Tillis and Vince Gill. This week's show has Brad Paisley as himself, singing with Rayna (Britton) and her guitarist/lover/secret baby daddy Deacon (Charles Esten). Nashville had a jaw-dropping penultimate episode that, if you missed it, you may want to watch prior to this week's show. If so, don't read any further.
As things stand, we have Rayna and Deacon ready to come out publicly as a couple at the CMAs and be happy in spite of mean ole ex-husband Teddy the mayor (Eric Close) and his restraining order shenanigans. But, uh-oh, daughter Maddie (Lennone Stella) has found the box! It's not too sharp of Rayna to leave this evidence lying around in a not-so-hard-to-find spot. Maybe deep down she wants Maddie to know the truth despite her promise to never, ever ever reveal it. What would Dr. Freud have to say? Meanwhile, Juliette (Panettiere), who had to endure viewing the accursed sex tape with a group of lawyers and her mother in the room, doesn't have to worry about being blackmailed any longer, because mama Jolene-the-addict (Sylvia Jeffries) shot Dante (Jay Hernandez)  and then OD'd. Where the heck is all this going to go now?
According to the show's Judith Hoag (politically ambitious sister Tandy), the cast is sworn to secrecy and all the scripts are watermarked, which makes her glad: "I think keeping secrets is a lost art." She says that although the cast was optimistic about Nashville being renewed, "we've all had our hearts broken so many times when things felt like sure bets, we didn't want to assume anything. And we had these really long pauses with two or three episodes in a row that were reruns. We really tested our audience to see if they would hang on. You have no say in it," she adds, speaking of the network's scheduling. However, adds the actress, "Social media saved the day. A few years ago, this wouldn't have been possible, but now you can talk to your fans - you can tweet about it, now you can go to Facebook about it and let people know what is going on, and that is a really cool thing."
Also of Interest

Join AARP: Savings, resources and news for your well-being
See the AARP home page for deals, savings tips, trivia and more