Meet Bob Dylan: A Mosaic of a Man
By Beth Carpenter , April 12, 2011 07:55 PM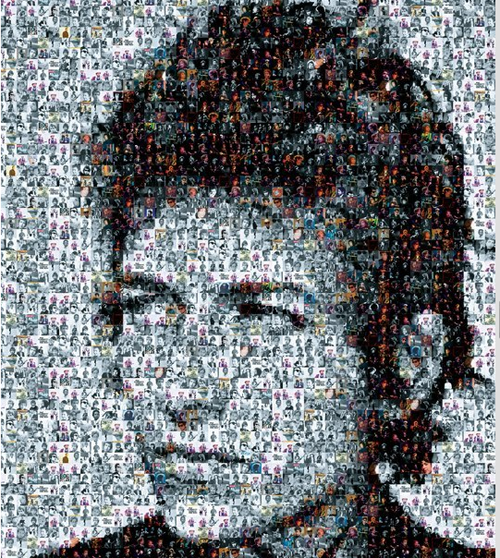 Now this is awesome:
To celebrate Bob Dylan's 70th birthday, AARP The Magazine commissioned artist Robert Silvers to create this Photomosaic of the legendary musician for our May/June 2011 issue. Silvers, who invented the Photomosaic process, used 25 of Dylan's album covers and other photographs of the singer taken throughout his career to re-create the compelling portrait shot by photographer Daniel Kramer in 1965. The image was later used as the cover for Biograph, a 3-disc compilation album released in 1985.


A picture of a mosaic is above, but you have to go to the page to experience how the Photomosaic works -- the albums are listed in chronological order too. That's one special way to celebrate a birthday!