Michael Douglas To Receive Career Achievement Award
By Bill Newcott , October 14, 2015 03:19 PM
He's served as The American President, terrified a generation of men into embracing marital fidelity in Fatal Attraction, and tickled the ivories as Liberace Behind the Candelabra.
Now Academy Award winner Michael Douglas is being honored with the 2015 Career Achievement Award from AARP's Movies for Grownups.
"With a career spanning more than 50 years, Michael Douglas is one of the most talented and respected actors and producers of our time," says Bob Love, editor in chief of AARP The Magazine. "He has entertained and endeared himself to generations of moviegoers — a remarkable testament to his incredible versatility and staying power in Hollywood."
Photos: Raquel Welch, Swoosie Kurtz, Patrick Stewart — no way they're 70-plus! »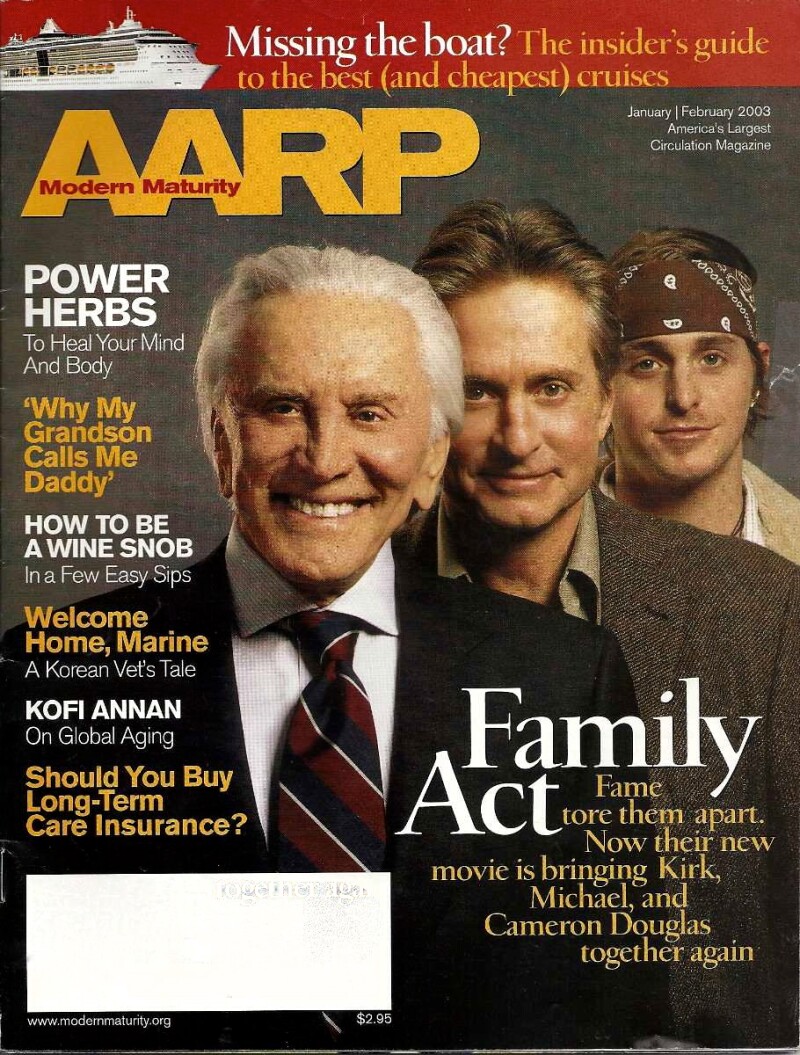 When he first arrived on TV's The Streets of San Francisco in the 1970s, he was known mainly as the son of one of Hollywood's legendary Golden Age stars, Kirk Douglas. But Douglas soon became a heartthrob in his own right. Before long he was a big-screen staple, appearing in such iconic films as The China Syndrome and Wall Street. He won his first Oscar not as an actor, but as a producer of the Jack Nicholson classic One Flew Over the Cuckoo's Nest.
Long one of Hollywood's most bankable stars, Douglas has found box-office gold in crowd pleasers like Romancing the Stone, Traffic and Wall Street, for which he won the Best Actor Oscar. But he's never shied away from challenging, finely focused roles in smaller films, particularly gems like Falling Down, Solitary Man and Wonder Boys. Each of those explored darker corners of modern society, family and fame. Douglas's career-long dedication to expanding his horizons — along with those of his audiences — makes him the perfect recipient of the Movies for Grownups highest honor.
Popular games, delicious new recipes, latest movie reviews — AARP Leisure Newsletter »
Douglas will accept his honor February 8 at the 15th annual Movies for Grownups Awards Gala in Beverly Hills, along with the winners of MFG awards for best actor, actress, director and more. Past career-achievement recipients include Robert Redford, Susan Sarandon, Kevin Costner, Sharon Stone, Robert De Niro, Hal Holbrook and Alan Arkin.
A lso of Interest

See the AARP home page for deals, savings tips, trivia and more.