Mickey Rooney's Greatest Role
By Bill Newcott, March 2, 2011 09:29 PM
Hearing Room 106 in the Dirksen Senate Office Building is an imposing two-story affair with great paneled walls and a sweeping dais at one end. So the small, white-haired man who came walking to the witness table seemed even tinier than I'd expected. Someone was showing him to his seat before the microphone when suddenly he turned and addressed not the Senators awaiting his testimony, but the audience that had come to hear him and other witnesses talk about the scourge of elder abuse.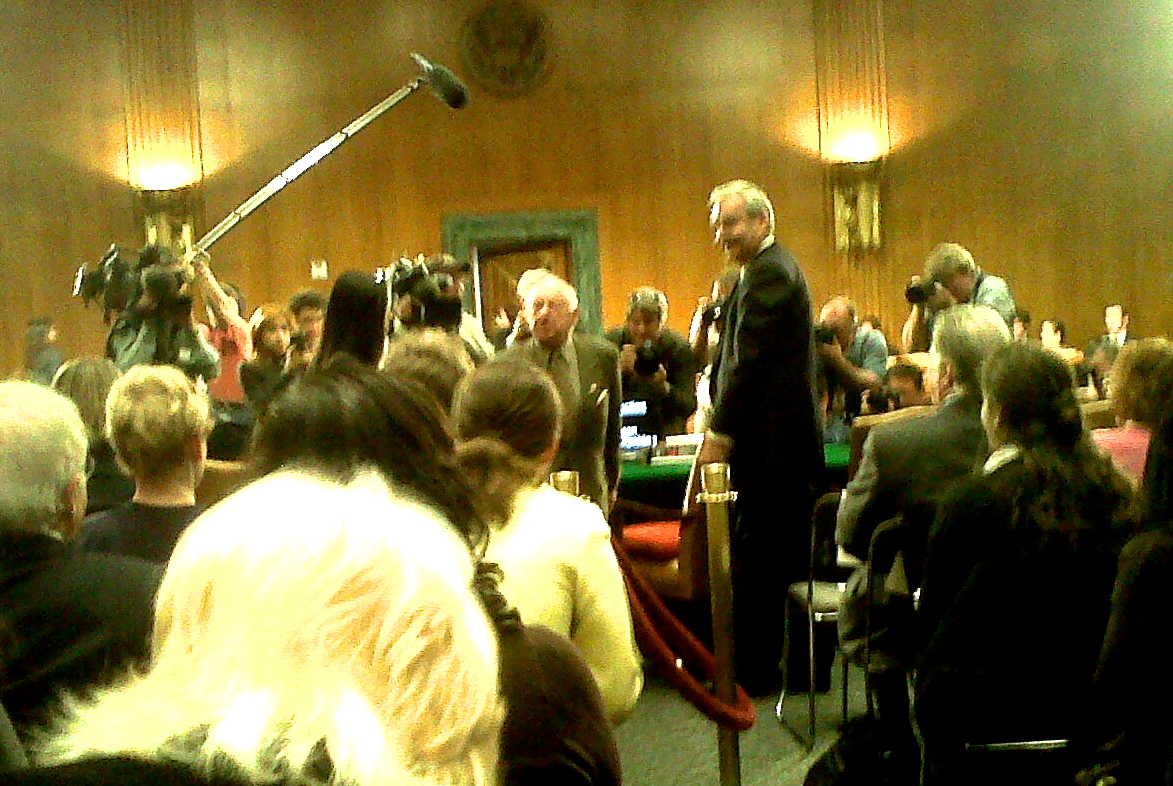 "Good afternoon, ladies and gentlemen," Mickey Rooney said softly, and the random conversations in the room came to a halt. "I want you to listen carefully, to everything you hear. I'm reading off a teleprompter here, so I won't forget anything. But I wrote it all."

He spoke for about 15 minutes, pouring out his heart about the hurt, the embarrassment, and yes, the anger he felt over what he called abuse at the hands of "someone close." Rooney steered clear of specifics, but not of the emotions that drove him to recently file a restraining order against his stepson, and now travel across the country to tell his story.

I sat about eight rows behind Rooney, right on the aisle, and as I saw the bright TV lights playing against his bald head, I found myself thinking about two things: First, the man is, indeed, a dead ringer for my late Uncle John, who got so tired of people asking him for autographs he began signing "Mickey Rooney" just so they'd go away.




But I also found myself working up into an uncharacteristic sense of outrage. At first I couldn't quite figure out why, and then, of course... Mickey Rooney and his wife Jan have been very nice to me, on a very personal level. In 2007 they attended our Movies for Grownups Awards dinner at the Hotel Bel Air, and that night they met my wife Cindy, her head completely bald due to chemotherapy. Cindy took four more years to die of her cancer, and during that time, periodically, we'd listen to our phone messages and there would be Mickey and Jan, checking up on her, saying they were praying for her, hoping she was doing better. They sounded like calls from a mom and dad she'd never known she had.

So I sat there today listening, my fists clenched, my heart pounding. How could anyone betray that sweet man? How could anyone be so...so mean? And then, it occurred to me, this nation is rife with millions of elderly people in the same situation, people who don't have the ear of the United States Senate. Those were the people for whom that little man who's made more than 350 movies was speaking.

"You are not alone," he said, rhetorically addressing those voiceless millions.

After his remarks, he was whisked from the building in a Senate wheelchair ("I'm just in this chair so they can get me out faster!" he smiled to waiting reporters).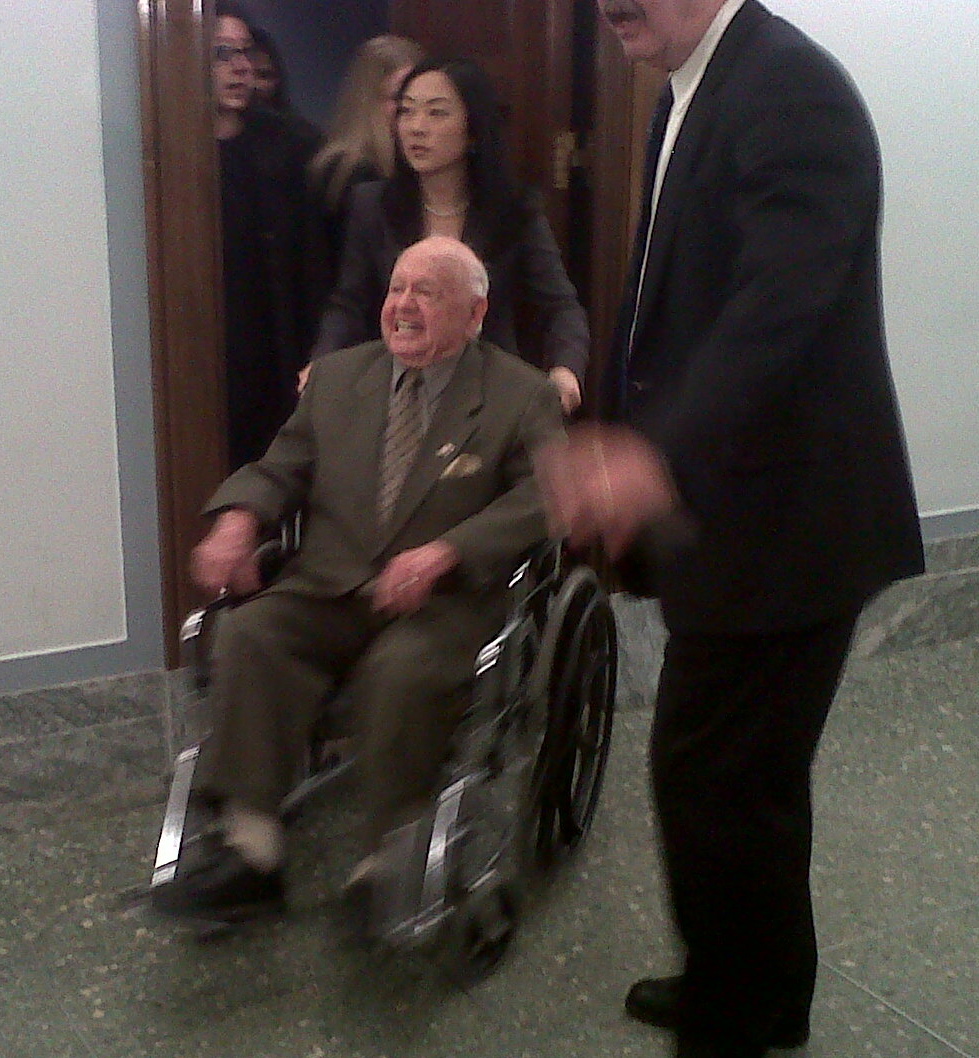 But in a candid moment before he left the hearing room, Rooney confessed to the Senators, "I don't think it was a very good performance". A roomful of admirers, old and new, would disagree. And years from now, Mickey Rooney's impassioned words to a Senate Committee may well be regarded as one of the greatest performances of his long career.

P.S. That night in 2007, Mickey and Jan were kind enough to sit down and chat for my Movies For Grownups Radio Show. Here they are...