'Monday Mornings' Is Worth Monitoring
By Austin O'Connor , February 04, 2013 05:21 PM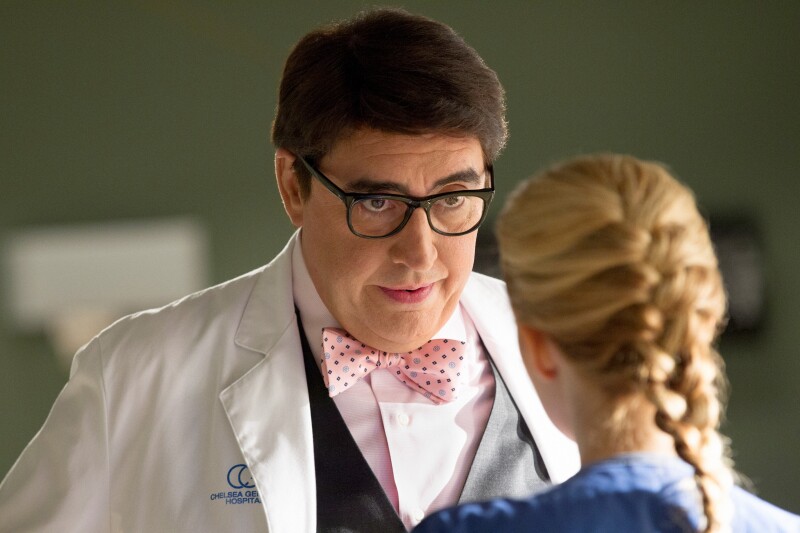 If the doctor drama was a hospital patient, it would be listed in serious condition, especially after last week's low-rated debut of NBC's Do No Harm all but guaranteed another cadaver will soon be ushered into the doc show morgue.
Turns out, though, that there's almost always another doc show in the waiting room. Checking into the TV landscape tonight at 10 p.m. on TNT is Monday Mornings, an old school medical drama from veteran TV producer David E. Kelley, whose resume includes L.A. Law, Ally McBeal, The Practice and Chicago Hope.
The first episode starts off with a jolt of adrenaline, as the camera rides a gurney whisking a patient into the ER at Chelsea Hospital in Portland, Ore. From there, the pilot becomes a whirlwind of character introductions and diagnoses (or missed diagnoses, as the case may be) of rare diseases that are sure to have hypochondriacs opening their WebMD apps to check symptoms.
It's a good thing, then, that many of the characters capture our interest, and that the diverse (but perhaps too large) cast includes actors like Alfred Molina, Ving Rhames and Bill Irwin. Molina is a particular standout as Dr. Harding Hooten, the demanding chief of surgery who runs the weekly meetings from which the show takes its title - tense surgeons-only sessions where medical mistakes are examined, and the doctors who commit them come under brutal examination before their peers. It's that twist of self-examination (and self-recrimination) that makes Monday Mornings more intriguing than many medical shows of late.
Based on the novel of the same name by CNN correspondent Dr. Sanjay Gupta, Monday Mornings also delivers the goods for those who prefer medical dramas to dig up diseases of the week, House-style. But at least in its first few episodes, it doesn't deliver the cures to those diseases quite so neatly. This is a series that acknowledges what most of us prefer to put out of mind when we visit a doctor or hospital - that any minor mistake or oversight could have drastic consequences. Whether there's an audience for a show that puts that unsettling truth in viewers faces each week remains to be seen, but for now it merits at least a few follow-up appointments to check on its progress.