NBC Airs Dolly Parton's Life Story
By Lorrie Lynch , December 09, 2015 03:30 PM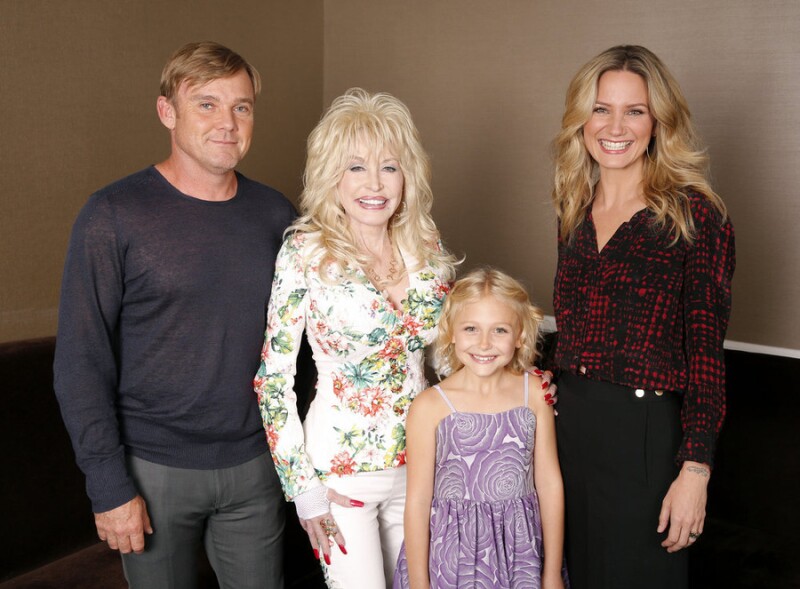 Dolly Parton is nearing 70 — she'll be among the first baby boomers to hit that milestone in January — but as she tells AARP's Justin Kirkland here, "I'm never going to retire."
That's just a snippet from Kirkland's conversation with Parton about the movies she's making these days. The two Tennesseans (Dolly's from Locust Ridge, Justin from Seymour) talked in particular about Parton's life story, Coat of Many Colors, which airs Thursday at 9 p.m. (8c) on NBC.
After serving as executive producer on the project, Parton has already moved on to Jolene, the second of her four movies in production. Clearly, the woman likes to work! Here's what she told Kirkland about why:
JK: What makes now the right time to produce this movie about your life?
DP: I thought it would make a pretty movie, and it would let people see a little more inside me. And people love the song [of the same title]. It's my favorite song I've ever written. I just wanted to do something to honor my family and the people I came from and the people that made me.
It is my life story up until the time I started show business. It's about family and faith and trust. We didn't have any money, but it was our faith and our love that kept things going. My mother (played by Sugarland's Jennifer Nettles) is just a wonderful woman, and my dad (played by Rick Schroeder) is a hardworking man.
JK: Despite your expansive career, you keep pushing yourself. Why is that?
DP: I'm one of those people who thinks you should try to be your best at whatever age you are. I'm never going to retire.
It doesn't matter how old you are — there's always something you can contribute. I'd rather work too much than too little. I love that old saying: "I'd rather wear out than rust out." I don't think there's any chance of me rusting. Wear it out, baby, but not rust it out.
JK: What's next for you?
DP: I hope to continue doing what I do. I want to make more movies and albums. I'm as good now — maybe even better — than I was in my younger days because I've learned a lot. I'm writing my life story as a musical for Broadway. I've been working on it for several years, and I want to make sure it happens.
People ask me what I want people to say about me 100 years from now, and I want them to say, "Damn, don't she look good for her age?" 'Cause I'll never give up on looking good.
Photo: NBC Universal