NBC's Do No Harm Needs Treatment
By Austin O'Connor , January 31, 2013 10:00 AM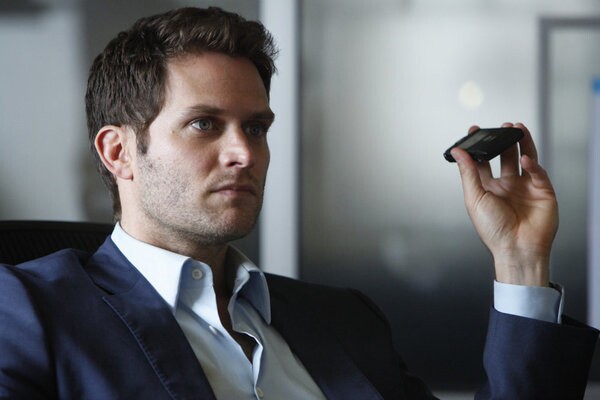 The TV medical drama is on life support. A genre that gave us ratings powerhouses like St. Elsewhere, ER and House has been disappearing from network lineups. ABC's Grey's Anatomy is the only one still standing. Till now.
Next week, Monday Mornings, a medical drama from Chicago Hope producer David E. Kelley and CNN's Dr. Sanjay Gupta, debuts on TNT. Up first, though, is NBC's Do No Harm, part medical drama, part thriller, premiering tonight at 10 p.m. Do No Harm revolves around Philadelphia neurosurgeon Jason Cole (Stephen Pasquale) - a caring, brilliant doctor by day who transforms into raving lunatic Ian Price each night at exactly 8:25 p.m., then remains that way for 12 hours. There are moments of campy delight in the premiere - I especially liked the way the camera zooms in on Pasquale's pupils as the character makes his violent transformation, a la Bill Bixby in the old '70s-era Incredible Hulk - but the premise strains credulity. In just the first show, the doctor beats up a patient's spouse, assaults a colleague and has a breakdown in the middle of surgery. Something tells me someone at the hospital - maybe the head of surgery played by Phylicia Rashad - would take away his stethoscope, fast.
Executive producer David Shulner told television reporters recently that the show has "a lot more layers than just good and evil." Critics, however, disagree calling it " laughable" ( The San Francisco Chronicle) and " bunkum" ( Newsday). Conversely, The Wall Street Journal cited its " considerable charm."
In fact, there's potential in this Jekyll and Hyde update. But it needs to get better, stat.