NBC's New Fall Shows: Back to the Future and More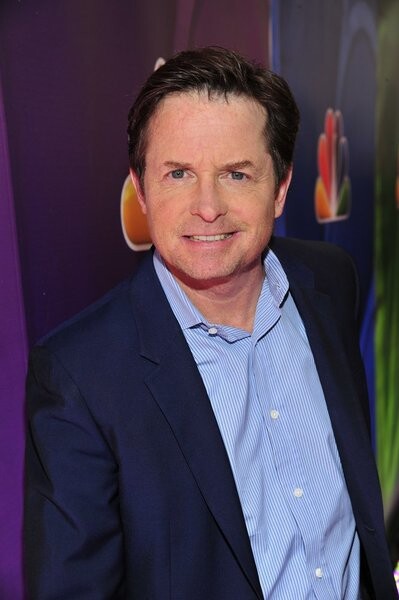 NBC, like all the big TV networks, is in New York this week unveiling new fall shows for advertisers. But regardless of what they think, there was plenty for grownup viewers to like in the lineup revealed Monday. Taking a page from the CBS playbook, NBC has hired a number of boomer favorite stars in new comedies and dramas. Among those appealing to the 50-plus audience:
The Michael J. Fox Show: Best remembered for his role as Alex P. Keaton in Family Ties, Fox, 51, has had memorable recurring roles on CBS's The Good Wife and FX's Rescue Me - but this will be his first starring role in a sitcom since he left Spin City in 2001. The show is based on his life as a celebrity dad in New York City (Fox plays a local news star) raising kids and dealing with Parkinson's disease, as is Fox, of course.
Watch trailer: The Michael J. Fox Show
Sean Saves the World: Sean Hayes, 42, of Will & Grace fame headlines this sitcom as a gay dad who takes custody of his teen daughter. Notable among the regulars is Linda Lavin, 75, who has been absent from the sitcom landscape since her starring role in Alice ended in 1985.
Watch trailer: Sean Saves the World
The Blacklist: James Spader, 53, is the world's most wanted man, Raymond Reddington, who suddenly turns himself in to the feds and offers to help them track down assorted terrorists and baddies - but only if newbie agent Liz Kean (Megan Boone) is assigned to all his cases. Spader looks to be in his creepiest form, and the premise has a definite Hannibal/Agent Starling vibe, right down to the red wine ( Chianti, perhaps?) Reddington swirls seductively in the show's trailer.
Ironside: Blair Underwood, 48, wheels into the title role originated by Raymond Burr in this update of the 1960s crime drama about a brilliant New York City detective confined to a wheelchair. Also of interest, Kelsey Grammer's daughter Spencer, 29, is part of the cast.
Dracula: Are vampires still cool enough to attract a TV audience? NBC aims to find out by exhuming the famously undead bloodsucker - this time around played by Jonathan Rhys Meyers, 35 - for another go-round, this one a period piece set in Victorian London. The cable influence is clear: Dracula is from the producers of Downton Abbey and Showtime's The Tudors, and it's as edgy and bloody as one might expect on network TV.