Now Read This! 50 Shades of Satire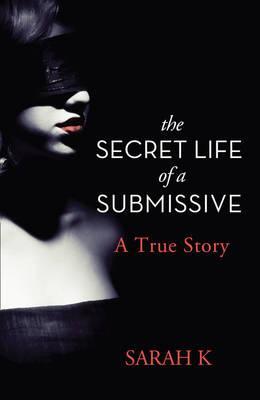 The spoofs of E. L. James have been coming hard and fast: 50 Shades of Gay...50 Shades of Black and Blue...even 50 Shames of Earl Grey. But last week I received a knockoff with a difference: Tucked inside my review copy of The Secret Life of a Submissive by Sarah K was a silken cord of the variety not intended for home repairs. Yup, publisher HarperCollins had sent this suburban blogger a sex toy.

This isn't the first time a book-publishing company has sent along such a provocative bit of swag. In the past, however, these novel devices promoted do-it-yourself books about "her pleasure" and "gaining sexual knowledge." They were not paraphernalia used to publicize "the true story" of "a writer and level-headed single mother by day" who becomes a submissive by night, "performing acts that E. L. James would blush at."
Too bad Wuthering Nights, due out from Grand Central Publishing next month, didn't come with its own souvenir item. Subtitled An Erotic Retelling of Wuthering Heights, this pastiche - in which Catherine Earnshaw and Heathcliff graphically unleash their suppressed desires - would lend itself perfectly to a T-shirt emblazoned with the cover's scarlet silk wrist restraints.
Given the publishing industry's recent mania for mixing monsters and masterpieces - see, for example, Pride and Prejudice and Zombies - who knows what heights, or depths, this new mashup of classics and coitus might reach? Will we soon see Middlemarch to My Will? Or A Passage to India's Pleasure Zones? Or The Corrections? (Some titles need no tweaking.)
Shadows of 50 Shades have even fallen across the once-prim world of academic publishing. Last month the Johns Hopkins University Press brought out The Thrill of the Chaste: The Allure of Amish Romance Novels by cultural writer and active Mennonite Valerie Weaver-Zercher. It examines the still-smoldering subset of "herotica" that is all about unripped bodices.
I'm surprised JHU Press didn't include a prayer bonnet in the press packet. Hmm, those long bonnet ties...