Now Read This!: A Good Divorce Book Is Hard to Find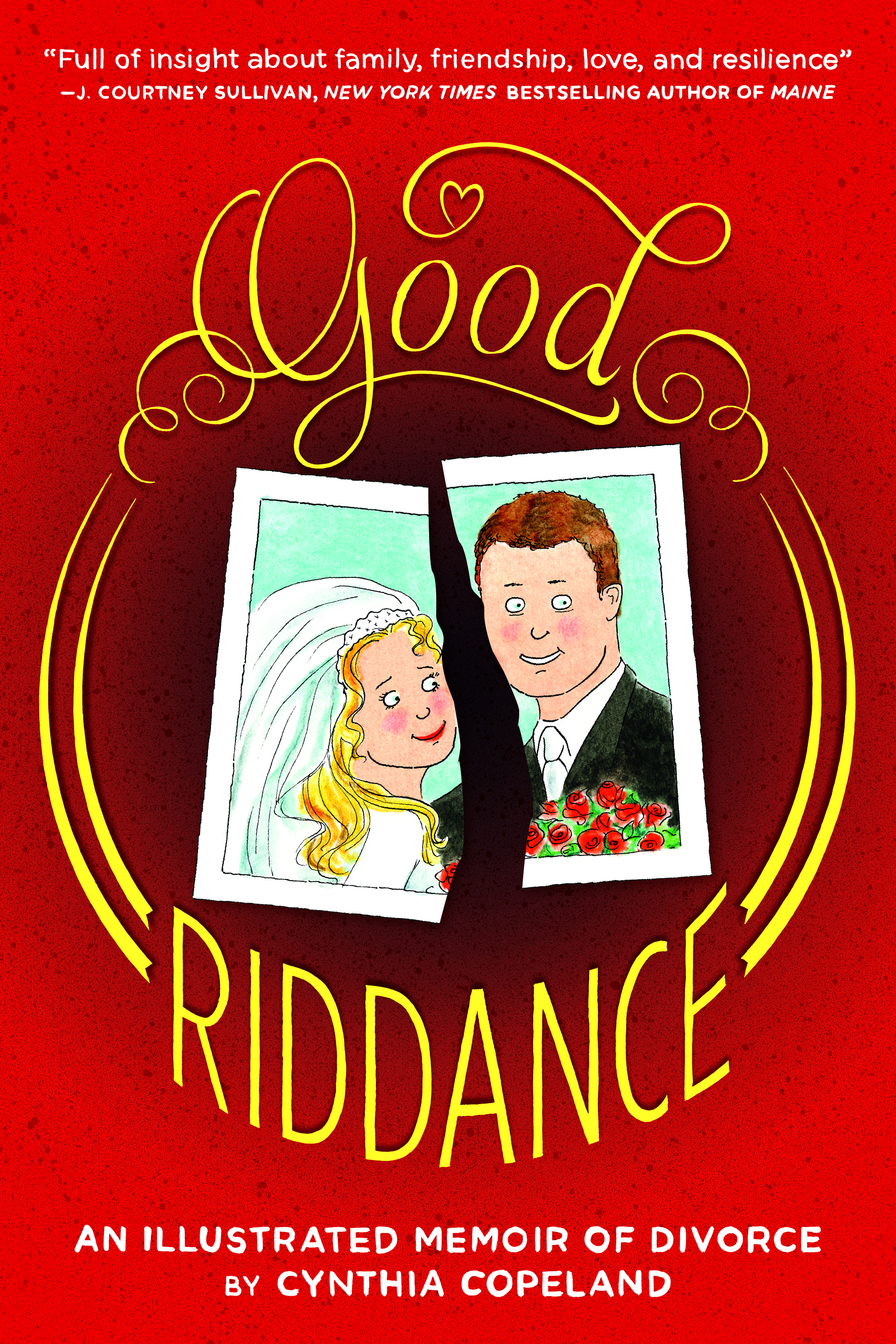 Last month I revisited my alma mater, Smith College in Northampton, Mass., to moderate a panel called "Empowering Young People Through Stories."

I know, I know: Where's the AARP angle?

Well, afterward I was approached by a friendly blonde who introduced herself as "Cindy, Class of 1982." That made her 52, by my reckoning. We started talking books, naturally enough, and it turns out that Cynthia Copeland, as she is known professionally, has written 40 of the things, including Really Important Stuff My Kids Have Taught Me and The Diaper Diaries: The Real Poop on a New Mom's First Year.

Both sound like fun, parent-friendly titles with a whimsical twist. But there's nothing childish about Copeland's latest, Good Riddance: An Illustrated Memoir of Divorce. In it Copeland details her anguish of a decade ago, when T.J., her husband of 18 years, told Cynthia he loved another woman and wanted a divorce. The breakup would leave their three children - a boy, 8, and two girls, 12 and 14 - caught in the middle of two households.

Join the discussion: What's everyone reading?

As a woman who had viewed herself as a "supermom," this was devastating. Yet the trauma helped Copeland develop as an artist. She had begun experimenting with illustration as far back as the 1980s, yet Copeland found Good Riddance particularly challenging "because women readers are just discovering graphic novels." So she resolved to shun the "comic book" look. Instead she created pages that feel "open and inviting, with loose illustrations and very few severe borders."


I was struck by a page on which Copeland sends her youngest off for his first overnight in the home of T.J. and his new wife. The author-artist uses just a few words and images to convey an entire world of maternal despair. Copeland and other "graphic memoirists" have me convinced that illustrated books - unlike Trix ® - aren't just for kids anymore.




Now ... what are the odds Smith invites me back next year to moderate "Empowering Older People through Stories"?

Do you have a favorite graphic novel?