Now Read This: Don Draper's Very Hot Beach Book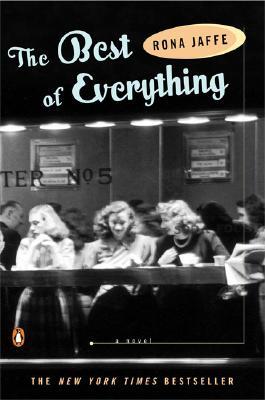 In Season 3 of AMC's Mad Men, Betty Draper's father, Gene Hofstadt, moves in with the family. He and his granddaughter - the 9-year-old Sally Draper - soon bond over Edward Gibbons's The Decline and Fall of the Roman Empire.
"You just watch," Gene reassures Sally when the first chapter they read together proves slow at first. "All hell's gonna break loose."

Foreshadowing, anyone?

By Episode 4 of that season, Gene had made a pass at his daughter (!) and grown violent when Don Draper restrained him. All hell soon broke loose on other fronts as well, with Betty discovering certain secrets that prompted her to kick Don out of the house in Episode 10.

When Season 6 of Mad Men premieres on April 7, H-E-Double-Hockey-Sticks will apparently be well represented once more. In an opening scene released by AMC, Don and Wife-No.-2-Megan Draper luxuriate on a Hawaiian beach, where the Maddest Man himself pages thoughtfully through a paperback edition of Dante's Inferno.

Well, no one ever accused show creator Matthew Weiner of subtlety!

Or randomness: As with so many other facets of this painstakingly crafted show, choices in reading material matter. Specifically, they speak volumes about the inner life of characters who otherwise often remain maddeningly Teflon.

Just look at what we've seen Don reading so far:

In Season 1 he was working through Rona Jaffe's The Best of Everything (1958) - a potboiler about single women flooding Manhattan offices - and Leon Uris's Exodus (also 1958), a page turner about the building of modern Israel.

Season 2 found Don leafing through Frank O'Hara's Meditations in an Emergency (1957), a poetry collection that features these Draper-rific lines: "Now I am quietly waiting for / the catastrophe of my personality / to seem beautiful again, / and interesting, and modern."

Given that Don resisted working women and was sleeping with a Jewish client, it's fair to surmise that his books match his circumstances. What, then, does the immortal Dante have to say to our all-too-flawed anti-hero? Look no further than The Inferno's opening image: "Midway in our life's journey / I went astray from the straight road / and woke to find myself alone and in a dark wood."
Astray, alone, dark...Weiner, we get it! As Season 6 unfolds, it feels safe to predict that all hell's gonna break loose.

What would you have Don Draper read?