'Old Jews Telling Jokes' - What's Not to Like?
By Steve Mencher , July 29, 2013 05:45 PM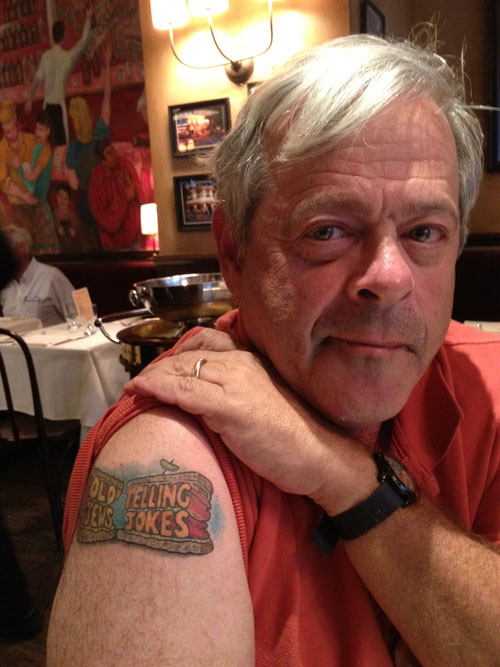 In celebration of the 500th performance of the Off-Broadway hit Old Jews Telling Jokes, we grabbed a few minutes with cocreator Daniel Okrent.
Okrent, 65, is a journalist with a long career, including a stint as the New York Times' first "public editor," or ombudsman. He's recently written a book about the history of Prohibition. And he's also a self-described "old Jew" who loves telling funny stories.
About five years ago, several friends emailed him about a website called " Old Jews Telling Jokes" where amateur comedians of a certain age (and faith) were holding forth. "I immediately fell in love with it," he says, and so he arranged to be filmed telling four of his favorite stories at its first New York City recording session.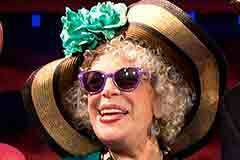 Hooked, he decided to buy the theatrical rights to the name and to "put on a show" with partner Peter Gethers. Instead of simply moving the concept from Web to stage, Okrent and Gethers created a fully realized script, adding some songs and skits as well as a couple of younger characters to go with a trio of "old Jews."
It opened at the Westside Theater in Manhattan in May 2012, where it's been ever since.
All the material is drawn from the website's deep well of Jewish jokes, many of them familiar to anyone who's watched the great Jewish comedians - like Milton Berle, Myron Cohen, Alan King, Mort Sahl and Allan Sherman - on the Ed Sullivan Show, Hollywood Palace, or the Tonight Show.
Watch Myron Cohen in a classic bit:
When you ask Okrent what's at the heart of Jewish humor, the phrase "self-deprecatory" leaps to his tongue. From Henny Youngman to Woody Allen to Jon Stewart, the laughs often start with a pose of unworthiness.
Take what may be the most economical joke ever written, Youngman's "Take my wife ... please."
Yes, to explain a joke is to kill it - but,what makes this one Jewish? It invokes the caricature of the wife as harpy, on her journey from Jewish princess to Jewish mother. It depends for its effect on perfect timing and inflection, and even its four words are a marvel of verbal dexterity.
Most important, it declares the joke teller's lowly state in life.
Youngman is one of Okrent's role models. "When Henny Youngman told a joke," Okrent says, "he was usually the loser in it."
Okrent and company are getting ready to take their show on the road - Chicago this fall, and London next year. Are they worried that their brand of Jewish humor won't play on the other side of the pond?
'We had two British producers who wanted to present the show," Okrent says. "One wanted to take the idea of the show, but translate it into British Jewish humor, which is different. The other producer said 'I want to import Jewish New York to London, that's what audiences will laugh at.' We went with him."
(Enjoy one of our favorites from the original "Old Jews Telling Jokes" website.)
And
here's a link
to one of Daniel Okrent's own jokes on the "Old Jews" website. (If you work at a place where they speak Yiddish, it may be NSFW)
Photo of Dan Okrent with Tattoo: Eric Spiegelman
Photo of Marilyn Sokol: Joan Marcus
Also of Interest

Join AARP: Savings, resources and news for your well-being
See the AARP home page for deals, savings tips, trivia and more