On Oscar Night Everyone's a Grownup!
By Lorrie Lynch, March 2, 2014 08:26 PM
Even the weather gods know that you don't mess around with Oscar. A rainy afternoon in Los Angeles gave way to sun in time for the Annual Academy Awards Sunday and the glamour teams who get the stars ready for the glitzy ceremony must have exhaled in unison. Fashion dominated the red carpet conversation and age had nothing to do with the great grownup looks. Here, a few of the best.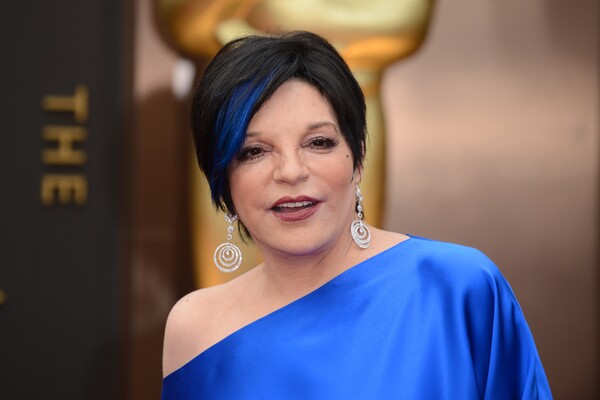 THE LEGENDARY Liza Minnelli, 67, in cobalt blue matched by a streak in her hair, was with her siblings - Judy Garland's other two children Lorna Luft and Joey Luft. They were on hand to celebrate the 75th anniversary of their mother's iconic film, The Wizard of Oz.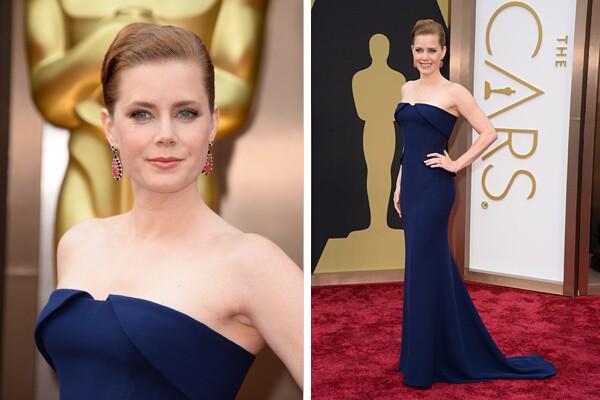 AMY ADAMS, who made Baby Boomers of a certain age relive the 70s in American Hustle, looks nothing but modern as a Best Actress nominee wearing Gucci Couture.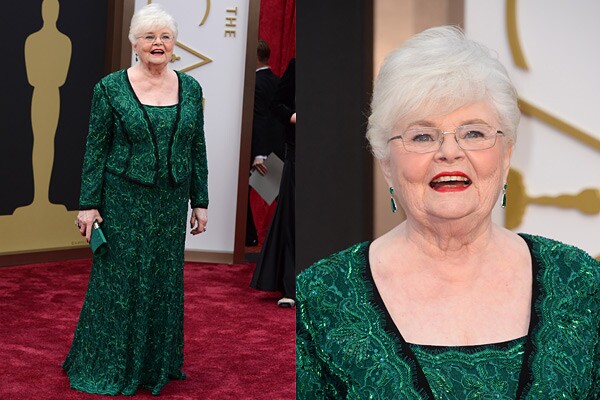 NOMINEE June Squibb, 84, in emerald green Tadashi Shoji, was delighted that the designer made the dress "just for me."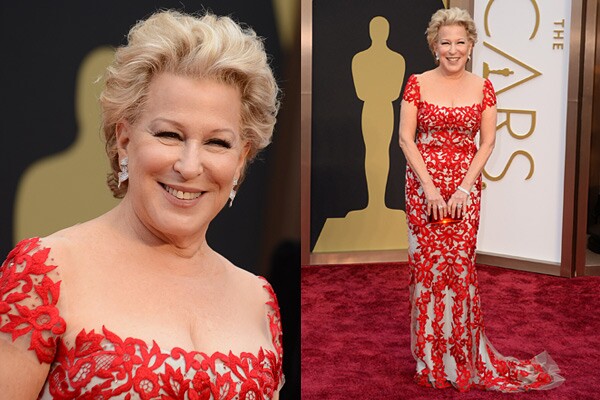 BETTE MIDLER wore Lebanese designer Reem Acra for her red carpet walk but she changed for her first-ever performance at the Oscars (though she has presented and been a nominee) of her signature "Wind Beneath My Wings."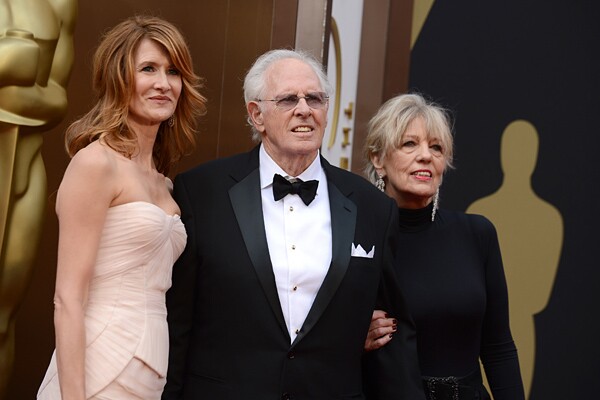 THE DERNS - nominee for Nebraska Bruce Dern with actress daughter Laura Dern and wife Andrea - made it a family affair. Dern, 77, won an AARP Movies for Grownups award last month.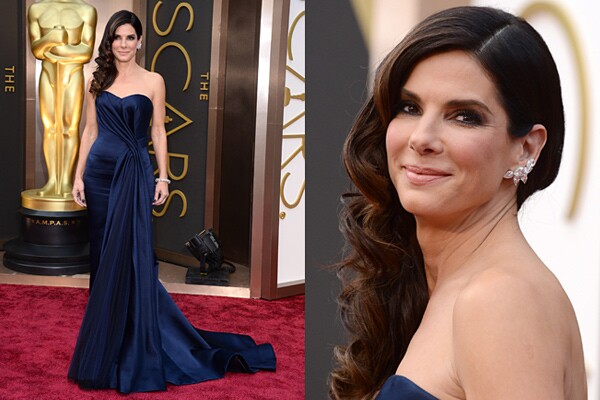 SANDRA BULLOCK, nominated for Gravity, was stunningly out of this world on the red carpet in Alexander McQueen.






MATTHEW MCCONAUGHEY, who won Best Actor for Dallas Buyers Club, arrived with his mother Mary Kathlene McCabe and his model wife Camila Alves and paid tribute to his family in his acceptance speech.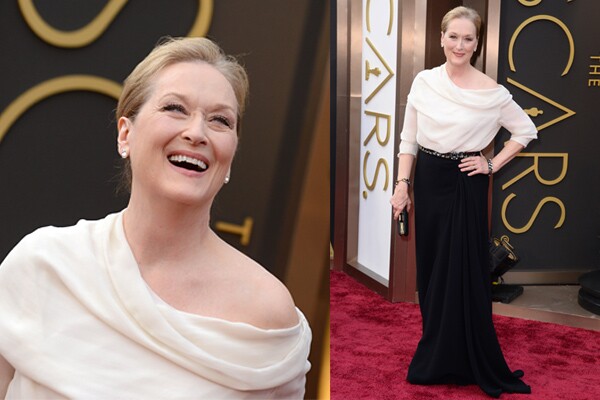 MERYL STREEP, a red carpet veteran after 18 nominations, arrived ready to have fun and was game for all of host Ellen DeGeneres's shenanigans - from taking selfies to eating pizza.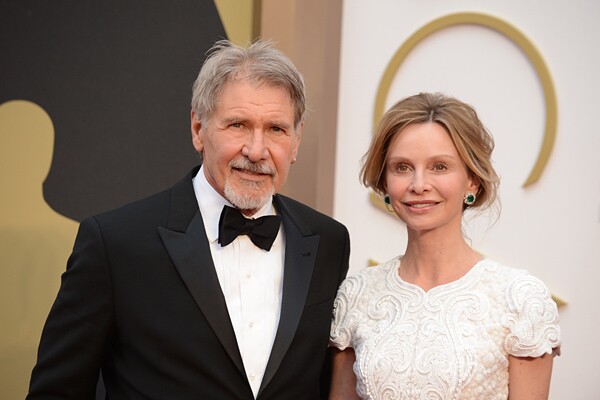 STAR WARS PILOT Harrison Ford, who walked the red carpet with wife Calista Flockhart, introduced the Best Picture nominees with a warning to "fasten your seat belts."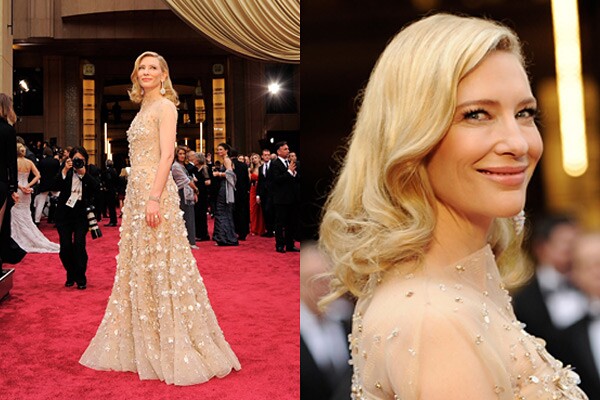 BLUE JASMINE'S Cate Blanchett stunned fashionistas in an Armani gown she confessed was heavy thanks to the beading but may have been the night's best dress - and the perfect dress for the Best Actress.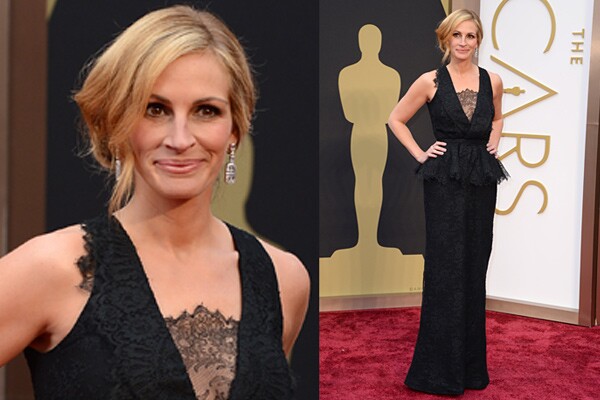 JULIA ROBERTS, Best Supporting Actress nominee for August Osage County, wowed the crowd in Givenchy.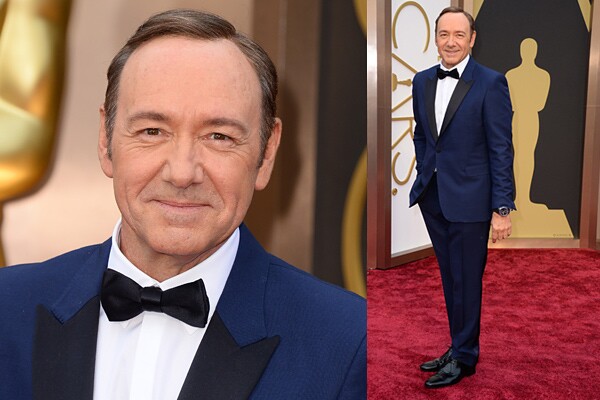 HOUSE OF CARDS star Kevin Spacey, a two-time Oscar winner, looked just as dapper as a presenter at the Oscars as he does in fictional Washington, D.C.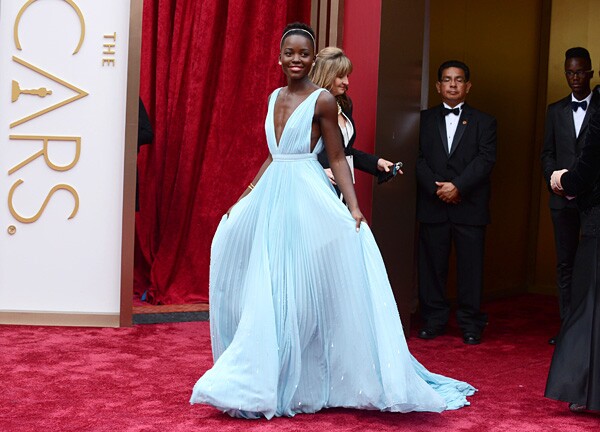 LUPITA NYONG'O may have been the youngest nominee - and an eloquent winner for 12 Years A Slave - but she was every bit the grownup star and beautiful in what she called a "Nairobi blue" gown.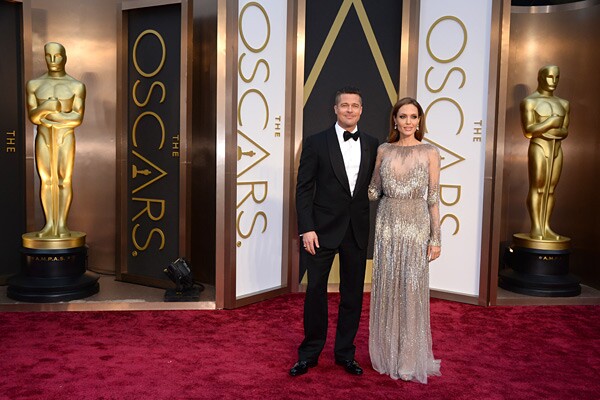 ONCE INSIDE, Hollywood Glamour Couple Brad Pitt and Angelina Jolie took on presenter duties and Pitt's production 12 Years A Slave took Best Picture honors.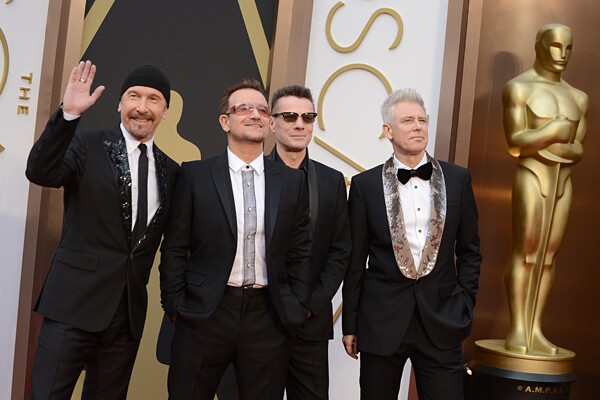 U2, at the Oscar ceremony to sing the nominated song from Mandela:Long Walk to Freedom, traveled the red carpet as the great ensemble they are.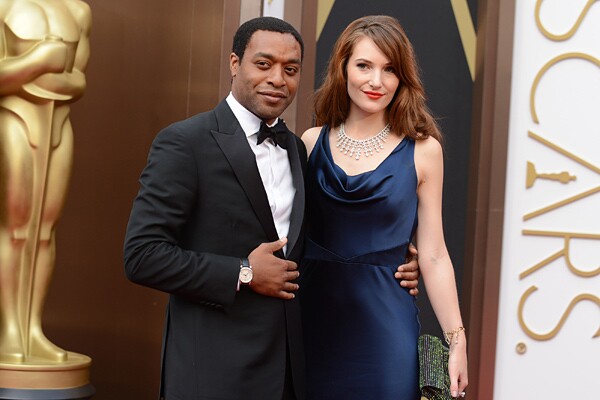 CHEWITEL EJIOFOR, a gracious Best Actor nominee, arrived on the arm of girlfriend Sari Mercer.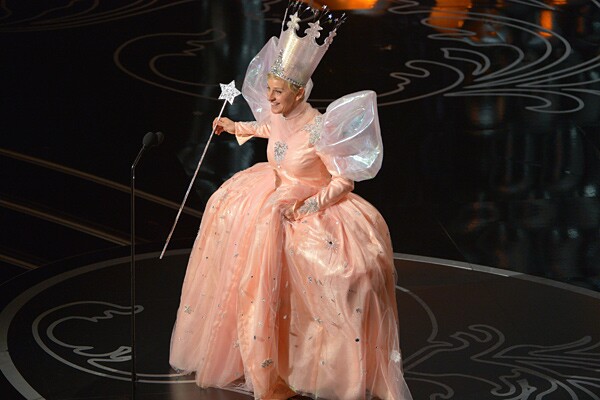 HOST Ellen DeGeneres wore several suits during the broadcast but her good witch tribute to the Wizard of Oz drew the most applause.