Binge Watch These Odd, Fun New Shows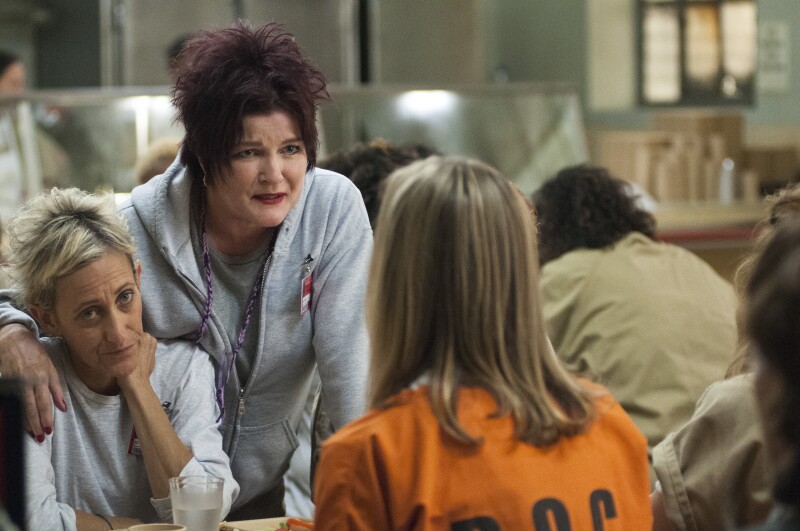 Orange is the New Black - the latest original show from Netflix, and maybe its strongest so far - is a tough series to categorize. The story of Piper Kerman, a young, happily engaged woman sent to federal prison for a long-ago crime, isn't exactly a comedy, though it has funny moments. It's also not a drama, at least not in the contemplative, moody mold of recent new entries like The Bridge and Ray Donovan.

Orange is the New Black, which premiered its entire first season today - all 13 episodes are now available to Netflix subscribers - is something altogether different. That it defies easy description is a good thing: At turns disturbing, darkly humorous and oddly uplifting, the show marks a welcome next step for creator Jenji Kohan ( Weeds) who adapted the series from Kerman's 2010 memoir of the same title. Kohan uses Kerman's story - the author really did spend a little more than a year serving time in a minimum security women's prison - as an entry point to a quirky exploration of the complicated daily lives of the incarcerated.

Perky blonde Piper, wonderfully played by Taylor Schilling, is wholly unprepared for life behind bars. Her life of crime apparently consisted of a few months a decade prior, when she was briefly in love with a lesbian druglord for whom she transported dirty money across international lines. Now, she runs an "artisanal bath soap business" and lives with nice-guy fiancé Larry (Jason Biggs). Until he drops her off at prison, that is.

Piper's past is seen in quick flashbacks: most of the show takes place in prison, as she adjusts and finds her place among the other inmates. The relationships and politics among those inmates is the show's most fascinating part. The cast, which includes Laura Prepon ( That '70s Show), Natasha Lyonne ( American Pie) and Michael Harney ( Deadwood) is uniformly stellar.

Kohan has a ton of talent at her disposal - Jodie Foster directs the show's third episode - but the real revelation is Kate Mulgrew as Red, the domineering Russian hothead who runs the prison kitchen with an iron fist. Mulgrew, 58, is best known to TV audiences from her years aboard Star Trek: Voyager. Here, she's unrecognizable beneath a cherry red tangle of hair and an icy glare. Piper inadvertently crosses her on her first day behind bars, and pays dearly for it. Mulgrew's Emmy-worthy turn as the intimidating Red perfectly encapsulates the show's inscrutable appeal. It captures you.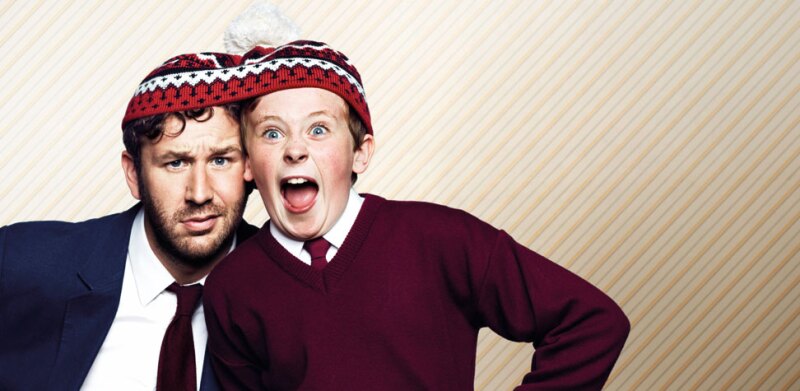 MOONE BOY: Speaking of oddly appealing, yesterday marked the premiere of Moone Boy on Hulu. A charming family comedy set in late '80s Ireland, the UK import was created by Chris O'Dowd, who recently starred in HBO's Family Tree. O'Dowd plays Sean, the imaginary friend of cherubic schoolboy Martin (David Rawle). It's one of the funniest new shows in recent years - the coming-of-age stuff is great, but parents of any age will be convulsed by the antics of Martin's hapless dad and his poker buddies. A new episode premieres for free on Hulu each Wednesday. Hulu Plus subscribers can access all six episodes of the first season. A hit when it aired in the UK late last year, Moone Boy has already been renewed for two more seasons.



Also of Interest

Join AARP: Savings, resources and news for your well-being


See the AARP home page for deals, savings tips, trivia and more