Renee Fleming Celebrates American Voices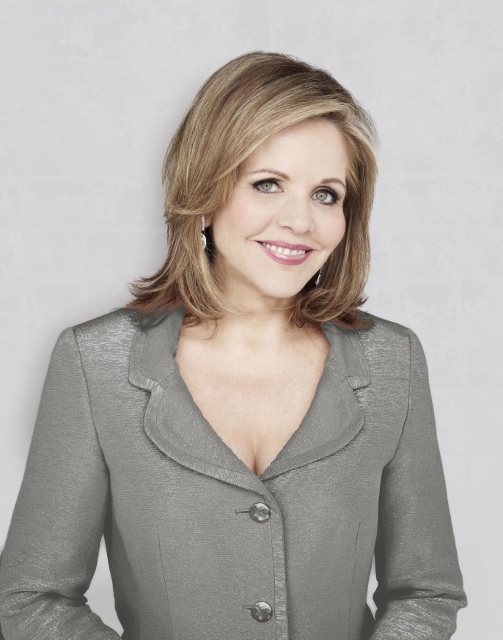 National Medal of Arts recipient Renée Fleming, 54, has become an ever-more-widely recognized ambassador for opera and the art of singing in recent years. The four-time Grammy winner, frequently called the "people's diva," enjoys mixing things up and venturing into new territory, such as her recent vocal rendering of David Letterman's Top 10 List. Now Fleming is taking the ambassador role a huge step further with American Voices - a festival of performances, master sessions and symposia November 22-24 at the Kennedy Center in Washington. It will be filmed for a future PBS special, but the talks, performances and Q&A sessions will be available for viewing on the Kennedy Center website right away.

"I've always been fascinated with singers across genre," Fleming says. "I myself sang jazz in college, Broadway as well, and I love and listen avidly to singers. We have so much in common that people are not aware of. I thought, 'Wouldn't it be wonderful to get together and explore all of this?' People underestimate, I think, what it takes to be a great singer."

Young singers will get instruction from top artists recruited by Fleming, among them Alison Krauss in country, Dianne Reeves in jazz and Sutton Foster in musical theater. Free concerts will be presented featuring each genre and on the night of the 23rd Fleming will present the American Voices Concert, joined by high-profile singers in all genres.

To arrange such an ad hoc university of voice required an abiding passion to help singers. Fleming says she has that. "I do, I absolutely do, and for perpetuating vocal health and longevity and being supportive of each other. Some singers have difficulty surviving in terms of making a living. I've learned that people in Nashville tour all the time, and that jazz singers have challenges because the field has gotten so broad. Certainly opera has some huge challenges. That's the field I know best. It will be exciting to share information."

Certainly, working cross-genre is nothing new for the star. Even as we speak, she has on her Facebook page a YouTube video of herself and the late Lou Reed singing Reed's "Perfect Day" for Václav Havel. On other occasions, she's worked with Dave Grusin and Paul Simon. "It's really been wonderful to have those opportunities. I enjoy that very much -- the idea of collaboration. We each have mutual respect for each other and what we do. It's stimulating for me."

She is also stimulated by "traveling the world all the time, and finding there is such a passion for singing now. I've never seen anything like it. I was in China recently and they have all these 'We've Got Talent' and singing competition shows on." She smiles. "And I also discovered that my audience in China is under 30 and very enthusiastic about opera."