How Long Will Oscar Show Go? Inside Info Here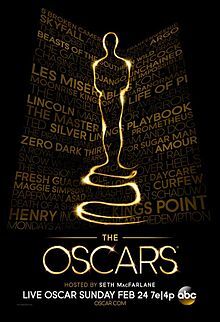 Hey, Oscar handicappers. Interested in a side wager about how long this year's show will run? Producers Neil Meron, 57, and Craig Zadan, 63, say they will really try to bring it in on time, 11 p.m. ET. To prepare for Sunday night, Meron and Zadan, the team behind Chicago, Hairspray and now TV's Smash, say they watched 40 years of Oscar shows. Said Zadan, "When you watch 30 or 40 years of shows, there's a commonality of time-consuming elements. And you say 'Well, what is that for?' And that used up 15 seconds and that used up 30 seconds, and you start adding up - that's an accumulation of time you could use for entertainment." They have taken out unnecessary moments. "There are a lot of pregnant pauses in the show, year after year...no matter who's doing it. We've scooped out a lot of those pauses and created more time for performance and entertainment."

That entertainment will include a 50th anniversary tribute to James Bond films, and "something for every demographic," like singers Adele, Barbra Streisand and Norah Jones.

What do you think - 15 minutes over? 20? Remember, they don't control those acceptance speeches.

We could also bet on whether Seth MacFarlane - so cheeky the morning of the nominations - will be offensive, like Ricky Gervais at the Golden Globes? Meron and Zadan say no. They report that they have been working closely with him prepping the show, that he's one of the few hosts who has turned up at every production meeting, so they know they're not going to be surprised by anything he does. Ah, but here's the real question: Will we be surprised?