July 4th: What a Weekend for TV Marathons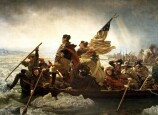 Ah, the Fourth of July. Cue patriotic music, barbecues, fireworks, and TV marathons for couch potatoes of all interests who may just want to stay inside all long weekend.
There's the traditional Twilight Zone marathon on Syfy (8 a.m. July 4 through 6 a.m. July 5), a Turner Classic Movies' patriotic marathon, and a U.S.A. documentary marathon (including the acclaimed America The Story of Us), on History, H2 and The Military Channel. AMC is offering three days of all-American zombies with a Walking Dead marathon, USA is putting on NCIS, the marathon. And then there's the Lifetime Movie Network's Perfect mega-melodrama marathon of 18 television movies that have the word "perfect" in them that begins at 6 a.m. Independence Day.
See also: AARP Summer TV for Grownups
The latter includes such gems as The Perfect Family with Emily Deshcanel and Jason Ritter, Lying to be Perfect starring Poppy Montgomery , Kelly Preston in The Perfect Bride, Dean Cain in The Perfect Husband: The Laci Peterson Story - and the unveiling of the network's new The Perfect Boyfriend at 8 p.m. on July 5.
That last one is about a newly-divorced woman (Ashley Scott) who attracts the interest of a debonair dream guy (Aiden Turner) with a dark secret agenda. "He seems to have it all - money, charm, looks. My gosh, he looks like he should be 007," according to Susan Blakely, who plays Scott's mother and had a great time enacting this parental nightmare.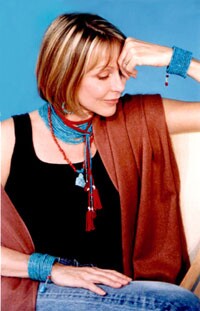 "I've done three other movies with this company. They've discovered this genre works so well. People seem to love these crime stories," observed the one-time supermodel, who certainly knows her way around TV melodrama, starting with the beloved Rich Man, Poor Man. "I like watching the 'Dateline' crime stories - the real ones," she added. "But these shows just really have an audience, and they're fun. I know a lot of people who just sit down, or lie down and they just watch a whole bunch of them when they rerun."
Her character, a successful publisher, runs afoul of the bad guy and his accomplice. Not to give anything away, but "I'll only say that I have a terrific stunt that I only got to do part of. It's one of the best stunts I've ever been involved with."
Married to media consultant and former producer Steve Jaffe since 1982, these days, Blakely splits her time between taking acting assignments, designing jewelry, and playing the stock market. "I'm sort of what they call a swing trader. I've only been in it the last few years...climbing the wall of worry, I call it. I seem to have the temperament for it."
Next crime movie outing, she would like to play the murderer. "I remember Angela Lansbury told me I'd played the murderer on Murder, She Wrote more times than anyone else. I got to show my dark side," she said with a laugh. "I was only murdered once, but I was such a bitch you couldn't figure out who murdered me because everybody hated me."
Also of Interest

Join AARP: Savings, resources and news for your well-being
See the AARP home page for deals, savings tips, trivia and more