QUIZ: How Well Do You Know Famous Imaginary Places?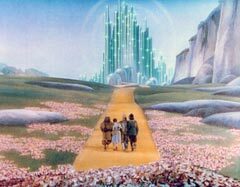 Have you ever imagined yourself skipping down the yellow brick road? Felt the Lion's furry arm and the Tin Man's metal one linked with yours? Heard Toto yipping? Smelled the poppies of The Emerald City?
And then realized, suddenly, that Oz isn't actually a place you can visit? Some places --products of rich, creative minds-are as real to us as our own back yards. Grab a pencil and match these classic imaginary American places with their creators.
Answers at the end.


Manderley

Metropolis

Gotham City

Yoknapatawpha County

Tara

Sleepy Hollow

Injun Joe's Cave

Dogpatch

Lake Wobegon

Treasure Island

The March family home

The Emerald City

The Death Star
THE CREATORS
Margaret Mitchell
Bob Kane and Bill Finger
Louisa May Alcott
William Faulkner
L. Frank Baum
George Lucas
Al Capp
Mark Twain
Robert Louis Stevenson
Garrison Keillor
Daphne du Maurier
Jerry Siegel, Joe Shuster
Washington Irving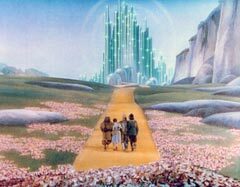 ANSWERS


1. Daphne du Maurier 2. Jerry Siegl, Joe Shuster 3. Bob Kane, Bill Finger 4. William Faulkner 5. Margaret Mitchell 6. Washington Irving 7. Mark Twain 8. Al Capp 9. Garrison Keillor 10. Robert Louis Stevenson 11. Louisa May Alcott 12. L. Frank Baum 13. George Lucas

*Adapted from AARP Bulletin's Power of 50, April 2013