Scott Wolf Is Back; Now on 'Perception'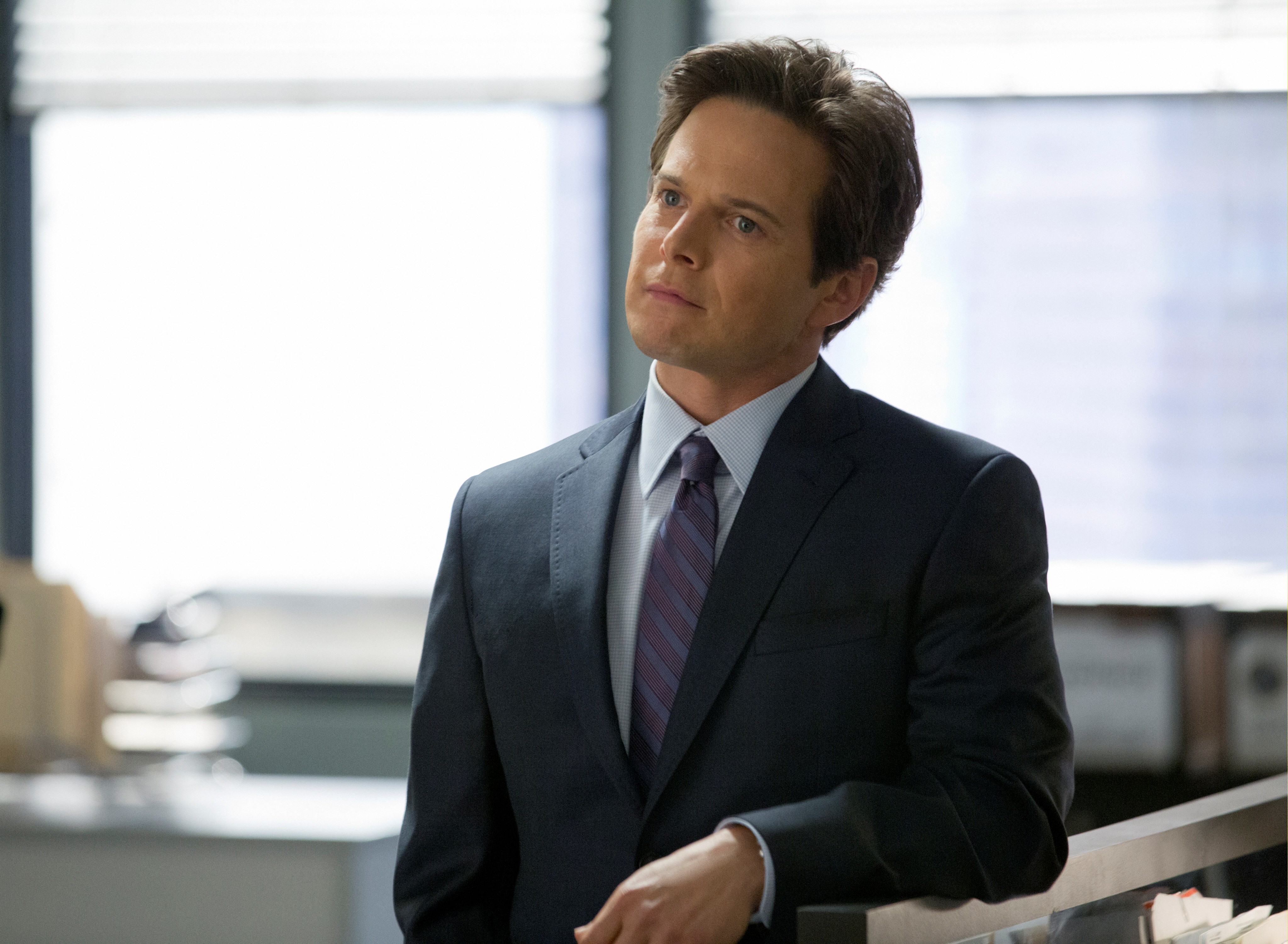 As if Dr. Daniel Pierce didn't have enough on his plate, what with being a neuroscientist and university professor who helps out the FBI while coping with schizophrenia. Now he's going to have a new thorn in his thorny life. Scott Wolf has come aboard TNT's Perception to torment Eric McCormack's tormented genius a little more.

He'll be seen in 12 out of 14 episodes of the drama's second season, which launches Tuesday June 25, playing ambitious Assistant U.S. Attorney Donnie Ryan, who also happens to be the not-quite-ex-husband of Rachael Leigh Cook's FBI agent, Kate Moretti. Daniel and Kate find themselves having to contend with Donnie. Donnie wants to win her back. It sounds far-fetched and a little predictable. But these marvelously talented, charismatic actors take all that back story and run with it, and it's good summer TV.

Given that the Perception audience has been waiting for Daniel and his former student-turned-sleuthing partner to get together, this new man on the scene is unlikely to be welcome. Especially considering his personality.

"It's been really fun to play a character who is sort of outwardly challenging and morally questionable in the beginning, and deeply flawed," Wolf told AARP. "They do not bring this character meekly into the story. He just comes charging in and it's great fun because he's kind of a force and doesn't want anything knocking him off course, and Daniel is a bit of a 'look in the corners where no one else is looking' kind of mind. So they wind up at odds right away. After you watch the first episode, you think, 'How is this guy ever going to accomplish anything with these two?' And then they take off on the journey that I think will be fun for people to watch."

Viewers won't be rooting for him this time. How does that feel?

"Great - in a word." Wolf laughed.

The actor who rose to fame as teen orphan Bailey Salinger on Party of Five likes dabbling in moral murkiness. You may recall his ethically ambiguous journalist character in the 2009 version of V, for example. "Especially having begun my career playing far more straightforward, earnest characters, I've since had an appetite for characters who are not so clear-cut, who are a little more hard to figure," said Wolf, 45, who in reality is a nine-years-married father of two boys and is actively involved in multiple charities. "I'm not that way in my own personal life. That might be why it's so much fun to play guys like this when I work."