Get Ready For Cliffhangers as TV Season Ends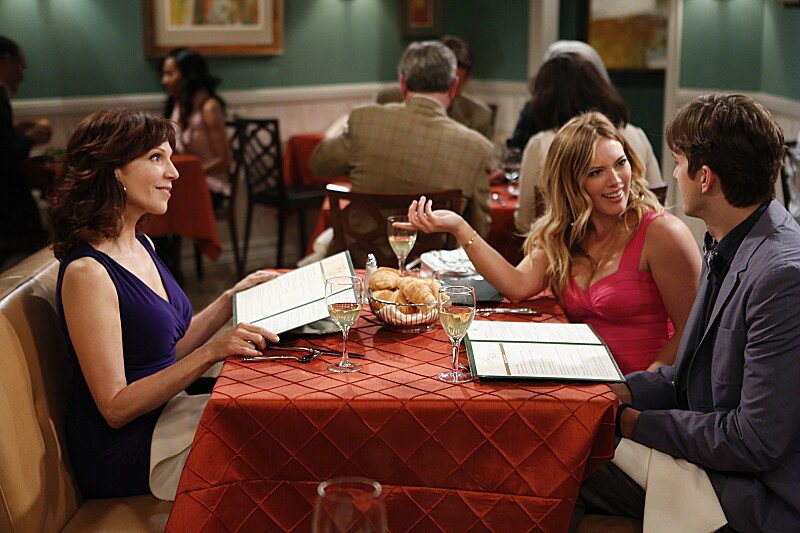 The broadcast networks' season is coming to an end, and series showrunners are hell-bent to leave us wanting more. The next two weeks we will see stunt casting, cliff-hangers and plot twists enough to lure even the most casual viewer to the tube. Here are seven we want to see:

1. Laura San Giacomo guests on tonight's (5/5) The Mentalist season finale, which returns to Patrick Jane's (Simon Baker) quest to find Red John, the serial killer who murdered his family. He has his list of suspects down to seven as, in this episode, Red John strikes anew. These Red John teases had better lead to something soon. As leading lady Robin Tunney herself pointed out, "Historically, with television, people will get on the bandwagon with something and then it's very clear when they've given up. Everybody wanted to know who killed Laura Palmer in Twin Peaks, but it went to a certain point and then everyone turned on David Lynch." Words to the wise for Mentalist creator Bruno Haller.

2. On Thursday, May 9, Glee winds up its fourth season with Patty Duke and Meredith Baxter playing a lesbian couple who take lovebirds Kurt and Blaine (Chris Colfer and Darren Criss) under wing. Sarah Jessica Parker, Kate Hudson, and Idina Menzel also will be back. The show has lost its luster for me, but I can't help being intrigued by all this guest star action. Glee recently got renewed for not one, but two more seasons, and it appears Duke and Baxter will recur come fall. Duke has been wanting to do series work again for years, so this is great for one of our favorite stars.

3. Also on May 9, Two and a Half Men will have another favorite, Marilu Henner, as the hot grandma of Hilary Duff's character. Ashton Kutcher is interested in 25-year-old Hilary , until becoming much more attracted to her fabulous, worldly-wise sexegenarian mamie. This sounds like a dream scenario to me. The DVR will be ready.

4. On May 13, How I Met Your Mother concludes its eighth season with the long-awaited wedding of Barney (Neil Patrick Harris) and Robin (Cobie Smulders) promised by series co-creator Craig Thomas. But wait. Red flags are flying. Barney isn't really going to give up his womanizing ways, is he? Robin has proven she gives as good as she gets, and doesn't mind clobbering Barney emotionally. Is this a couple that should wed? One thing we know for sure is that the series' title parent will not be revealed until Season 9.

5. Also on May 13, there's the Castle Season 5 conclusion, and Beckett (Stana Katic) wants to know if her relationship with Castle (Nathan Filion) is an ocean of love or just a sweet drop of rain, as Smokey Robinson might put it. "An emotional cliff-hanger" is how exec producer Andrew Marlowe put it. The hard world invades their happy bubble - at least until next season.

6. CSI finishes its 13th season -Ted Danson's second - on May 15 with a storyline that has Tim Matheson as a highly intelligent doctor suspected of a string of Dante's Inferno-inspired murders. Annabella Sciorra and Eric Roberts also guest star and there's a special appearance by Black Sabbath! Yeah, with Ozzy Osbourne. Sounds like CSI all right. Danson is always watch-worthy, and he has led the way for this granddaddy of current procedurals to remain strong. No wonder that as soon as Ted's deal was extended this past March, the show got an early pick-up for fall.

7. May 16 brings us The Office's series ender (preceded by a retrospective special), with the Dunder Mifflin gang gathering to chat about their lives post-documentary, as well as for a wedding. There are surprise guests. Is Steve Carell one of them? He said a long time ago that he'd already done his farewell thing at the end of Season 7 and didn't want to distract from anyone else's now. However, TV Line and others are reporting that Carell shows up in a cameo. We'll see.