Sharon Stone: "It's Not How You Fall, It's How You Get Up"
By Beth Carpenter , February 07, 2012 03:57 AM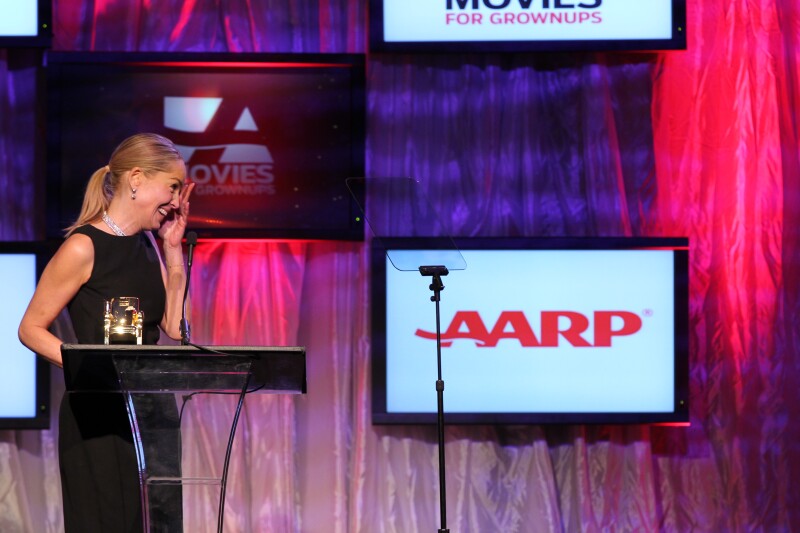 She was crying when she came onstage.
" Oh, Marty.. I must've died and gone to heaven. I've gotten a lifetime achievement award from MARTIN SCORSESE. MARTIN SCORSESE."
Sharon Stone is 53. She'll tell you that, too. She'll tell you about her 40s, and how she always states her age.
She'll tell you about not getting any calls a decade ago, and now that she's 50, her wrinkles are suddenly in style. She'll tell you about falling, and getting up, and that the latter is the part you really need to worry about.

"On screen, she's like that old nitrate film stock - you guys remember that? - where the silver makes the whites glisten and glow." Martin Scorsese

She wasn't the only one. Oliver Litondo's smile filled the room; Meryl Streep yet again pulled the house to their feet. Age was everywhere, and defied everywhere. What wrinkles?
I'm 25 . Old enough to know about M.A.S.H., young enough to not care. Yet Alexander Payne, Descendants director, said it best:

"We discount our young people, thinking they only want to see watered down entertainment."
For all our Movies for Grownups coverage, head here.