"Starflacker" Had a Front-Row Seat to Hollywood's Golden Age
By Lorrie Lynch , February 25, 2016 04:41 PM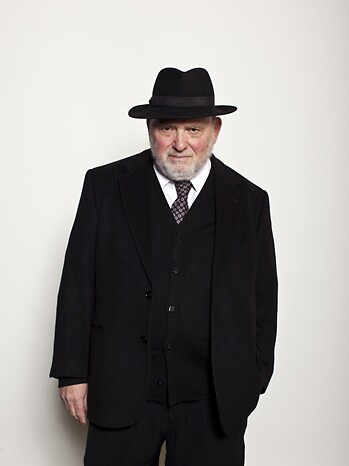 Dick Guttman is an endangered species — an old-school press agent who maintains good relations with his star clients and with the people who cover them, while being a straight shooter to both.
He's got a ton of experience, which is what makes Starflacker, his memoir about decades spent living and working in Hollywood, so much fun to read.
Guttman has worked with more stars than there are in heaven, and he tells tales about them all: Cary Grant, Audrey Hepburn, Gene Hackman, Barbra Streisand and Jacqueline Bisset; Kirk and Michael Douglas; Jay Leno and Prince.
But Starflacker doesn't traffic in dirt. Guttman (whom I've known since the 1980s) is far too professional for that. He does, however, serve up enough tasty tidbits to make us hunger for more. He paints a deeply admiring portrait of the immortal Paul Newman and his one apparent flaw: a compulsion to tell bad jokes. We also witness Cary Grant's kindness to a dying Laurence Harvey, and we learn how swimsuit icon Kathy Ireland morphed from supermodel to supermogul without losing her sweetness. And — no surprise — there are details proving that Warren Beatty has the memory of a computer.
Guttman also reveals behind-the-scenes machinations by publicists and studios vying to have their movies and actors considered for Academy Awards — intriguing stuff as we head into Oscar weekend — and he explains how movie stars like Pierce Brosnan place their weddings in celebrity magazines to benefit charities.
Some of Guttman's best stories involve semi-forgotten stars: Jack "Just the Facts, Ma'am" Webb, for example, had a deep passion for jazz. Billie Burke — better known as Glinda, the Good Witch of the North — was the object of his first star crush; as a young boy, Guttman routinely hitchhiked across L.A. to catch her radio show live. And the author's portrait of the impossibly witty and charming James Mason will have readers hunting down his old films — and understanding why Mason took voice lessons daily to maintain that splendid instrument.
Guttman started work on Starflacker five years ago with a simple goal: "I wanted to write a book of shared remembrance for an audience that grew up on films and stars who not only entertained us but also helped shape our most human common values."
Get entertainment and dining discounts with your AARP Member Advantages »
That he has done: His warm-hearted, often funny recollections, subtitled Inside the Golden Age of Hollywood, celebrate a glamorous, pre-Internet age when paparazzi were not so pestilential. To the gentlemanly Guttman, who had a front-row seat to the proceedings, Hollywood is not a soul-destroying Babylon of sleazy behavior and raw ambition. He genuinely admires the talent, charisma, intelligence, drive and physical beauty of the stars he worked with all those years. For true creative artists, he shows us, fame was the price they had to pay, not the prize.
Photo: Courtesy of Dick Guttman
Also of Interest


See the AARP home page for deals, savings tips, trivia and more.