Stiff Upper Lips Rejoice: 'Downton Abbey' Returns
By Bill Newcott , January 03, 2014 02:35 PM
The holidays are over, but to an awful lot of TV viewers Downton Abbey creator/writer Julian Fellowes is Santa Claus and this weekend's season premiere is their most anticipated Christmas present of the year.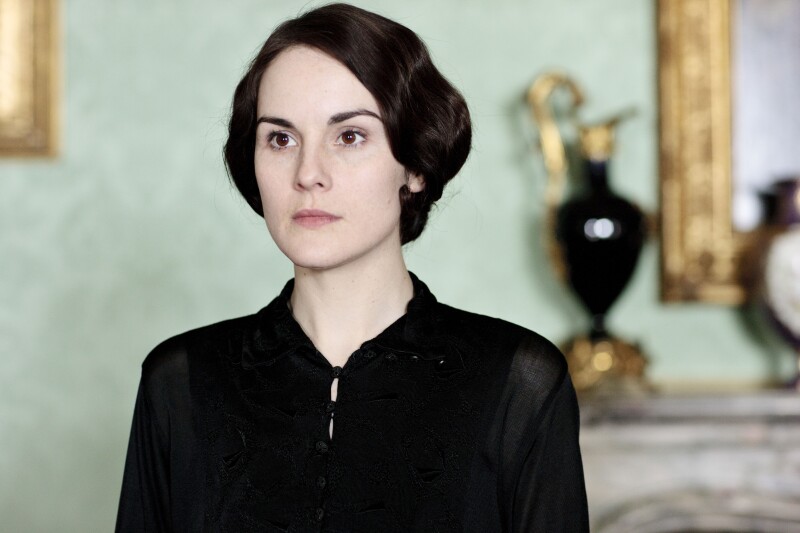 Of course, Fellowes did leave fans with a rather unpleasant lump of coal at the end of last year's finale. We'd all been tipped that a major character was going to go to that great Afternoon Tea in the Sky, but virtually no one was prepared for the sudden death of handsome, dashing, pure-hearted Matthew Crawley (Dan Stevens), hurled from behind the wheel of his AC Ace at the happiest moment of his life: married to Lady Mary and the proud father of a newborn baby.
Matthew's end was no gimmick to tweak ratings. Stevens had unexpectedly told Fellowes he was leaving the show, and the creator had no choice but to come up with a last-ditch plot twist that landed Matthew, fittingly, in his last ditch (Note to Stevens: Good luck in your future endeavors, but did you really give up this gig to play Sir Lancelot in Night at the Museum 3?).
"Show Us Your Modern Family" Photo Contest. Upload your photo for a chance to be photographed in AARP The Magazine. See official rules.
The good news is Fellowes has promised not to kill anyone off for awhile, so after months of settling for other TV sudsers we can all settle back and enjoy without fear of further visitations from the Grim Reaper. As Season Four opens, it's six months after Matthew's end, and Lady Mary (Michelle Dockery) is still reeling from the loss of her husband. The family and staff all try to buck her up, but it's the head butler Mr. Carson (Jim Carter) and her grandmother, the Dowager Countess of Grantham (Maggie Smith) who approach her most directly. In some ways, it seems, Season Four is going to spend lots of time tracing Lady Mary's long emotional resurrection. And that crunching you hear on the gravel outside the mansion will likely be a parade of suitors stretching halfway to London.
With Mary sitting in the shadows, this could be a big year for her plain sister Edith, who begins to lead a double life: At home she's still something of a wallflower, but when she visits London to work on her newspaper column she emerges as a virtual fashion plate-and a mighty temptation for her would-be suitor, the married newspaper editor Michael Gregson (Charles Edwards).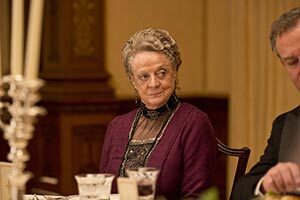 The upstairs folks at Downton Abbey have all the money, but it's the serving staff that has truly captured viewers' hearts. As the season begins newlyweds Anna (Joanne Frogatt) and Bates (Brendan Coyle) are happily ensconced in their cottage. But there's a new crisis awaiting them, of course, so their protective fan base can start fretting for their future all over again.
Then there's the matter of the shaky finances of Downton Abbey (the fictional estate; not the series). Matthew's death has again thrown a spanner into the economic works, and patriarch Robert Crawley (Hugh Bonneville) must have some uncomfortable encounters with Matthew's widow, his daughter, Lady Mary.
Downton Abbey is a pretty big house, so there's of course room for new characters, among them Charles Blake (Julian Ovenden), a government economist who may just be the next main man in Lady Mary's life; Lady Cora's new maid Phyllis (Raquel Cassidy), who's been maneuvered into the position by the scheming Thomas (Rob James-Collier); and Jack Ross, a black American Jazz musician who woos Lady Rose (Lily James).
>> Get entertainment and dining discounts with your AARP Member Advantages.
And then there's that ethereal Downton Abbey British-ness that makes it irresistible to so many Americans. All that "good man" and "well, I never!" stuff. Think about it: Would we be binge-watching these folks if Downton Abbey were set on a hillside in, say, New Jersey?
Top Photo: ©Nick Briggs/Carnival Film and Television Limited 2013 for Masterpiece Collection
Bottom Photo: Courtesy Carnival Film & Television for Masterpiece Collection/PBS

Also of Interest

See the AARP home page for deals, savings tips, trivia and more