Lucci, Trebek, and Barney Make History
By Bill Newcott, June 11, 2013 01:50 PM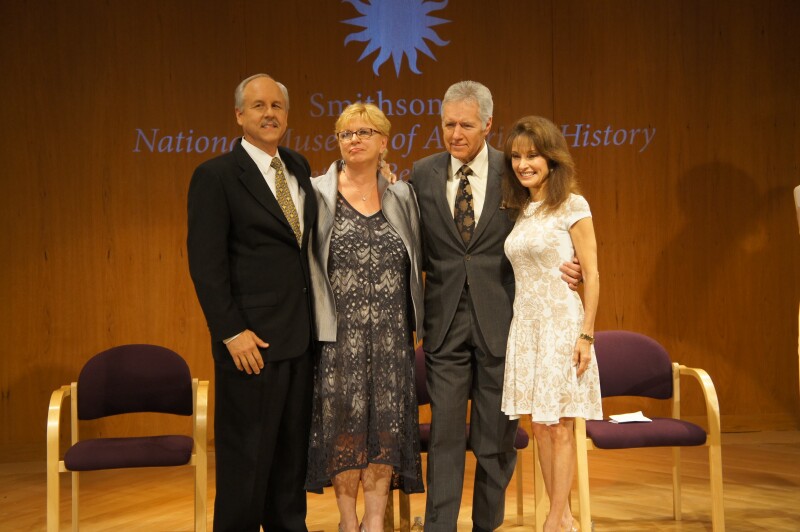 For fans of daytime television, it was quite an afternoon at the Smithsonian's National Museum of American History here in Washington, D.C., home to such cultural artifacts as the ruby red slippers Judy Garland wore in The Wizard of Oz.

To help launch a new permanent exhibition of American popular culture, two genuine TV icons and the co-creators of a third, a large purple dinosaur, donated items from their personal collections.

All My Children star Susan Lucci donated the dress she wore for the People magazine cover celebrating her first Best Actress Emmy-which as every All My Children fan knows came only after 18 nominations.

Alex Trebek gave several items from his early days on Jeopardy!-including a score card and a vintage contestant buzzer.

And Kathy and Phil Parker-two of the creators of that ubiquitous purple dinosaur named Barney-brought the script for the Barney and Friends 1992 pilot episode, plus a plush Barney toy.

Watch the video below to see excerpts from Alex and Susan's speeches-and a close-up look at the goodies they donated to the Smithsonian.