This Weekend: Jake Gyllenhaal Prowls; 'WKRP' Sings
By Bill Newcott , October 30, 2014 11:40 AM
In Theaters This Weekend: Just one film to mention, but it's a doozy: Nightcrawler, a frenetic tale of ambition, greed and the seamy underbelly of TV news.
At Home: Finally, the classic sitcom WKRP in Cincinnati arrives with its glorious rock 'n' roll soul restored.
Nightcrawler
Jake Gyllenhaal stars as a wild-eyed go-getter who discovers a local TV producer ( Rene Russo) will pay him big bucks for video footage of accidents and crime scenes. When his ambition drives him to start moving bodies for better shots and following crooks after he witnesses their foul deeds, this grim little masterpiece skitters into some truly dark corners of TV news.
Still Out There ...
Birdman or (The Unexpected Virtue of Ignorance)
Did Michael Keaton quit the Batman series 22 years ago just so he could one day make this dreamlike film about an actor who walked away from a smash superhero franchise? If so, the wait was worth every minute. ( FULL REVIEW)
The Equalizer
Denzel Washington's action epic is not about breaking ground or creating art. It's about Denzel — older, wiser, more experienced than those around him — kicking bad-guy butt. (FULL REVIEW)
Gone Girl
Hotly anticipated by fans of the book, this crackerjack mystery about a husband (Ben Affleck) suspected of killing his missing wife (Rosamund Pike) keeps the viewer wondering: Who's dead, who killed them, is anybody dead at all, and who's next? (FULL REVIEW)
Hector and the Search for Happiness
Impish Simon Pegg plays a London shrink who bids his gal pal (Rosamund Pike) an uncertain cheerio and takes off on a worldwide trip to learn what makes people happy. Pegg's Hector is funny and engaging, but the film's lesson has been preached from movie sets since before The Wizard of Oz: "There's no place like home."
The Judge
Robert Downey Jr. is a hotshot big-city lawyer; Robert Duvall is a beloved small-town judge accused of murder. Will Junior find it in his heart to defend his estranged pop? And will Dad swallow his pride long enough to accept his son's help? (FULL REVIEW)
Men, Women & Children
Porn addiction. Eating disorders. Social estrangement and child endangerment. Yes, says writer-director Ivan Reitman, the Internet is ruining our lives, and he's got the characters to prove it (they're played with endearing befuddlement by the likes of Adam Sandler, Rosemarie DeWitt, Jennifer Garner and Judy Greer). (FULL REVIEW)
St. Vincent
Bill Murray deserves an Oscar nomination for his grumpy Long Island loner who agrees to look after the young son of his new neighbor (Melissa McCarthy). Would you subject your kid to Murravian supervsion? (Think field trips to the racetrack and a local bar.) (FULL REVIEW)
This Is Where I Leave You
Jane Fonda is radiant as the newly widowed mother who summons her four grown children (Jason Bateman, Tina Fey, Adam Driver and Corey Stoll) to sit shiva at her house following the death of their father. (FULL REVIEW)
Whiplash
J.K. Simmons — that bald, beaming guy we've loved for years in so many movies and commercials — finds the breakout role of a lifetime as the Mentor from Hell to a young drummer at a high-stakes music conservatory. (FULL REVIEW)
New on DVD, Blu-Ray and Video On Demand: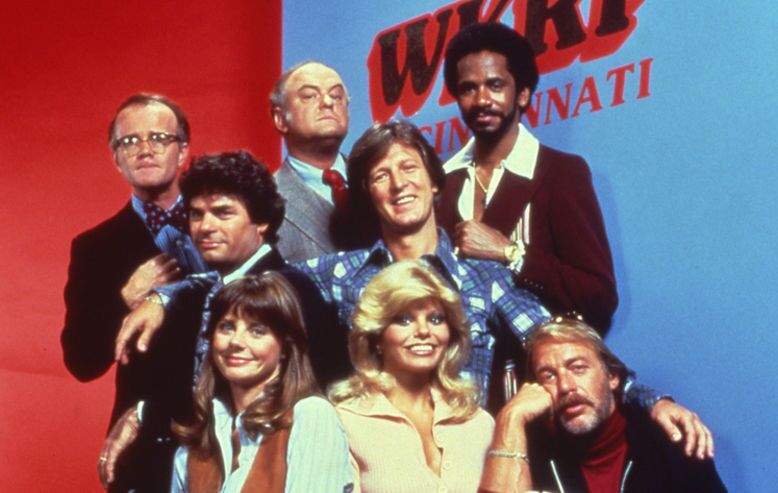 WKRP in Cincinnati: The Complete Series
WKRP is fondly remembered for its wonderful ensemble cast — and because series creator Hugh Wilson studded the soundtrack with real rock 'n' roll hits. But fights over the music rights ensued, so for the last 30 years all those great old standards had been edited out of every syndicated and home-video release of WKRP. Now, after years of negotiation, Shout! Factory has restored roughly 90 percent of the original songs, including tracks from Elvis Costello, Bob Dylan, Paul McCartney, The Police and the Rolling Stones. Spoilsports Pink Floyd refused to play ball, ruining a joke in the series' best-remembered episode: The one where the station sponsors a "flying turkey" promotion.
>> Get entertainment and dining discounts with your AARP Member Advantages.
Begin Again
Mark Ruffalo ( The Kids Are All Right) is a self-destructive New York music executive who sees his path to redemption in a gifted young English singer (Keira Knightley). As he did for Dublin in Once, writer-director John Carney sees to it that the Big Apple's streets never looked — or sounded — better. ( FULL REVIEW)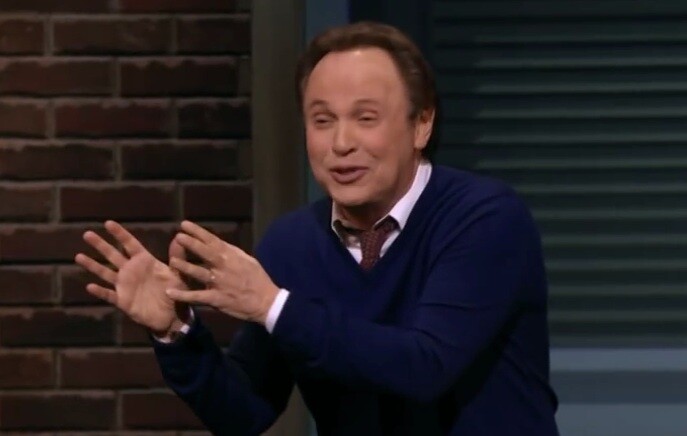 Billy Crystal: 700 Sundays
Trust me on this: Billy Crystal's family was funnier than yours. Thankfully, Crystal captured his formative years in a bittersweet memoir, 700 Sundays, which he then turned into a 2004 one-man show. Last year Crystal reprised it as an HBO special, and that's the version you get here (plus some never-aired outtakes). (FULL ARTICLE)
Photo: Shout! Factory
Also of Interest

See the AARP home page for deals, savings tips, trivia and more.