This Weekend: Steve Carell Wrestles Demons; Jim Carrey Fights Stupidity
By Bill Newcott , November 13, 2014 11:09 AM
In theaters: From a grim drama to some defiantly dumb comedy, we've got you covered.
At home: Jack Webb gets jazzy; Muhammad Ali plucks our heartstrings.
Foxcatcher
The true story of two Olympic-wrestler brothers (Channing Tatum and Mark Ruffalo) who settled into a tragic relationship with a wealthy benefactor (Steve Carell, barely recognizable behind that understated performance and prosthetic nose) should have been a perfect match for director Bennett Miller ( Moneyball, Capote). But his two-and-a-half-hour telling drags like a grappler stalling to avoid a final takedown.
Rosewater
Daily Show host Jon Stewart doesn't go for laughs in his directorial debut: He's dead serious in telling the true story of a reporter (Gael Garcia Bernal) imprisoned by the government of Iran for alleged spying — and locked away in one of that country's most notorious prisons.
Dumb and Dumber To
It's been an eventful 20 years for Jim Carrey and Jeff Daniels, whose 1994 comedy Dumb and Dumber redefined the depths of stupidity (or heights, per your view) that movie-comedy fans would pay to see. Back in the roles of Harry and Lloyd, the pair try to make lightning strike twice. Judging by those haircuts, they succeed.
Still out there:

Birdman or (The Unexpected Virtue of Ignorance)
Did Michael Keaton quit the Batman series 22 years ago just so he could one day make this dreamlike film about an actor who walked away from a smash superhero franchise? If so, the wait was worth every minute. ( FULL REVIEW)
Elsa & Fred
Shirley MacLaine and Christopher Plummer are the cute title characters in this story of late-life love. He's a bitter old dude; she's a free-spirited, impulsive breath of fresh air (who also happens to be a cheat and a pathological liar). Elsa in the hands of any other actress: insufferable. But à la MacLaine? Irresistible!
>> 'The Graduate' — and Other Essential Boomer Movies
The Equalizer
Denzel Washington's action epic is not about breaking ground or creating art. It's about Denzel — older, wiser, more experienced than those around him — kicking bad-guy butt. (FULL REVIEW)
Gone Girl
Hotly anticipated by fans of the book, this crackerjack mystery about a husband (Ben Affleck) suspected of killing his missing wife (Rosamund Pike) keeps the viewer wondering: Who's dead, who killed them, is anybody dead at all, and who's next? (FULL REVIEW)
Hector and the Search for Happiness
Impish Simon Pegg plays a London shrink who bids his gal pal (Rosamund Pike) an uncertain cheerio and takes off on a worldwide trip to learn what makes people happy. Pegg's Hector is funny and engaging, but the film's lesson has been preached from movie sets since before The Wizard of Oz: "There's no place like home."
Interstellar
As he transports his intrepid crew of space explorers (including Matthew McConaughey and Anne Hathaway) to a distant black hole, writer-director Christopher Nolan ( Inception) nods to sci-fi classics from 2001 to Ziggy Stardust. The results are spectacular, but we've grown to expect more originality from this screen visionary.
The Judge
Robert Downey Jr. is a hotshot big-city lawyer; Robert Duvall is a beloved small-town judge accused of murder. Will Junior find it in his heart to defend his estranged pop? And will Dad swallow his pride long enough to accept his son's help? (FULL REVIEW)
>> Get entertainment and dining discounts with your AARP Member Advantages.
Men, Women & Children
Porn addiction. Eating disorders. Social estrangement and child endangerment. Yes, says writer-director Ivan Reitman, the Internet is ruining our lives, and he's got the characters to prove it. They are played with endearing befuddlement by the likes of Adam Sandler, Rosemarie DeWitt, Jennifer Garner and Judy Greer. (FULL REVIEW)
Nightcrawler
Jake Gyllenhaal stars as a wild-eyed go-getter who discovers that a local TV producer ( Rene Russo) will pay him big bucks for video footage of accidents and crime scenes—even if it means moving bodies for better shots and following crooks after he witnesses their foul deeds. (FULL REVIEW)
St. Vincent
Bill Murray deserves an Oscar nomination for his grumpy Long Island loner who agrees to look after the young son of his new neighbor (Melissa McCarthy). Would you subject your kid to Murravian supervision? (Think field trips to the racetrack and a local bar.) (FULL REVIEW)
J.K. Simmons — that bald, beaming guy we've loved for years in so many movies and commercials — finds the breakout role of a lifetime as the Mentor from Hell to a young drummer at a high-stakes music conservatory. (FULL REVIEW)
New on DVD, Blu-Ray and Video on Demand:Ali the Dad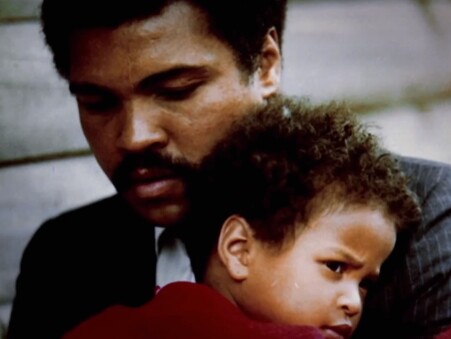 I Am Ali
A hit at the Movies for Grownups Film Showcase in Los Angeles, this documentary from the producers of the Oscar-winning Searching for Sugarman reveals Muhammad Ali as he's never been seen before: Through the eyes of his daughters, his ex-wife and his brother. The film includes rare photos, recordings from Ali's own audio journal and interviews with Mike Tyson and George Foreman.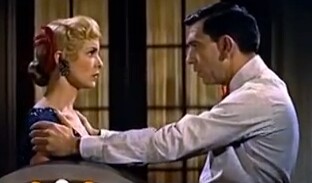 Pete Kelly's Blues (1955)
Most of us remember Jack Webb as the Dragnet cop who was so stiff we wondered where he kept his billy club. But he was also a lover of jazz, a gifted director and — when he gave himself the right material — a pretty good screen actor. Here's his CinemaScope love letter to the music he loved: a back-alley drama illuminated by the music of Ella Fitzgerald, Peggy Lee and one fantastic band. (Available only online through WarnerArchive.com)
Also of Interest

See the AARP home page for deals, savings tips, trivia and more.