This Weekend: Take Up Space with Matthew McConaughey
By Bill Newcott , November 05, 2014 04:45 PM
This week in theaters: A dazzling (if derivative) journey into deep space.
At home: A visionary director's whimsical look at love…Clint Eastwood gets musical…Weird Al breaks through.
Interstellar
As he transports his intrepid crew of space explorers (including Matthew McConaughey and Anne Hathaway) to a distant black hole, writer-director Christopher Nolan ( Inception) nods to sci-fi classics from 2001 to Ziggy Stardust. The results are spectacular, but we've grown to expect more originality from this screen visionary.
Elsa & Fred
Shirley MacLaine and Christopher Plummer are the cute title characters in this story of late-life love. He's a bitter old dude; she's a free-spirited, impulsive breath of fresh air (who also happens to be a cheat and a pathological liar). Elsa in the hands of any other actress: insufferable. But à la MacLaine? Irresistible!
Still out there:

Birdman or (The Unexpected Virtue of Ignorance)
Did Michael Keaton quit the Batman series 22 years ago just so he could one day make this dreamlike film about an actor who walked away from a smash superhero franchise? If so, the wait was worth every minute. ( FULL REVIEW)
The Equalizer
Denzel Washington's action epic is not about breaking ground or creating art. It's about Denzel — older, wiser, more experienced than those around him — kicking bad-guy butt. (FULL REVIEW)
Gone Girl
Hotly anticipated by fans of the book, this crackerjack mystery about a husband (Ben Affleck) suspected of killing his missing wife (Rosamund Pike) keeps the viewer wondering: Who's dead, who killed them, is anybody dead at all, and who's next? (FULL REVIEW)
Hector and the Search for Happiness
Impish Simon Pegg plays a London shrink who bids his gal pal (Rosamund Pike) an uncertain cheerio and takes off on a worldwide trip to learn what makes people happy. Pegg's Hector is funny and engaging, but the film's lesson has been preached from movie sets since before The Wizard of Oz: "There's no place like home."
The Judge
Robert Downey Jr. is a hotshot big-city lawyer; Robert Duvall is a beloved small-town judge accused of murder. Will Junior find it in his heart to defend his estranged pop? And will Dad swallow his pride long enough to accept his son's help? (FULL REVIEW)
Men, Women & Children
Porn addiction. Eating disorders. Social estrangement and child endangerment. Yes, says writer-director Ivan Reitman, the Internet is ruining our lives, and he's got the characters to prove it. They are played with endearing befuddlement by the likes of Adam Sandler, Rosemarie DeWitt, Jennifer Garner and Judy Greer. (FULL REVIEW)
Nightcrawler
Jake Gyllenhaal stars as a wild-eyed go-getter who discovers that a local TV producer ( Rene Russo) will pay him big bucks for video footage of accidents and crime scenes—even if it means moving bodies for better shots and following crooks after he witnesses their foul deeds. (FULL REVIEW)
St. Vincent
Bill Murray deserves an Oscar nomination for his grumpy Long Island loner who agrees to look after the young son of his new neighbor (Melissa McCarthy). Would you subject your kid to Murravian supervision? (Think field trips to the racetrack and a local bar.) (FULL REVIEW)
This Is Where I Leave You
Jane Fonda is radiant as the newly widowed mother who summons her four grown children (Jason Bateman, Tina Fey, Adam Driver and Corey Stoll) to sit shiva at her house following the death of their father. (FULL REVIEW)
Whiplash
J.K. Simmons — that bald, beaming guy we've loved for years in so many movies and commercials — finds the breakout role of a lifetime as the Mentor from Hell to a young drummer at a high-stakes music conservatory. (FULL REVIEW)
New on DVD, Blu-Ray and Video on Demand: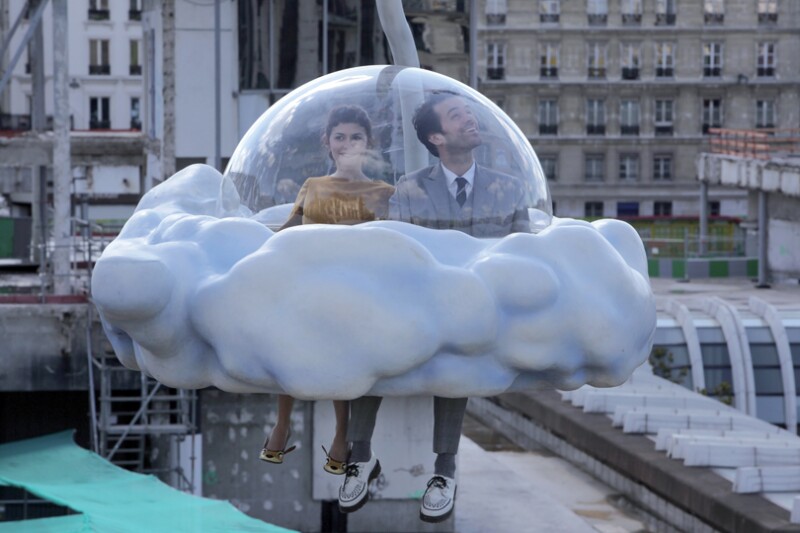 Mood Indigo
Mix Terry Gilliam with Pee-wee Herman and Wes Anderson and you'll have something close to French writer-director Michel Gondry ( Eternal Sunshine of the Spotless Mind; The Science of Sleep). He tells the story of a young couple in love (Audrey Tautou and Romain Duris) in his own inimitable style, packing the screen with fantastic dreamscapes, animated furniture and splendid sight gags. Gondry pulls off virtually all his screen magic without digital effects, giving his films a uniquely handmade look.
Jersey Boys
Not everyone was crazy about Clint Eastwood's loving screen version of the Broadway hit. But given its slew of classic Frankie Valli and the Four Seasons songs — and with Christopher Walken playing a big-hearted gangster — we found it toe-tappingly irresistible. (FULL REVIEW)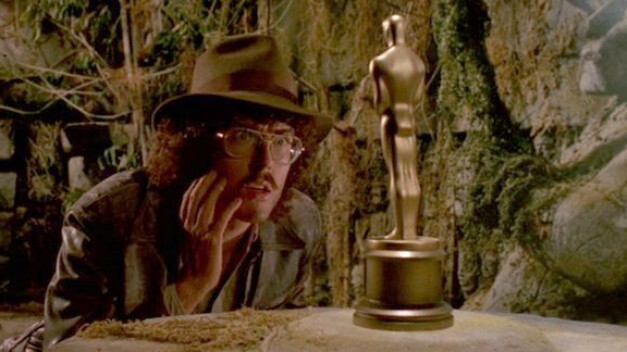 UHF
Musical prankster Weird Al Yankovic was a cult figure 25 years ago, when he unleashed his first full-length movie — the story of a clueless slacker (Al) who stumbles into success when handed the keys to a UHF station. The star himself is something of a stiff, but he surrounds himself with an inspirationally goofball cast: SNL's Victoria Jackson, The Nanny's Fran Drescher, Kevin McCarthy and, as the station janitor, none other than the future "Kramer," Michael Richards, looking not much thicker than his mop handle. Watch for Anthony Geary — then at the height of his General Hospital fame — as a mad scientist.
>> Get entertainment and dining discounts with your AARP Member Advantages.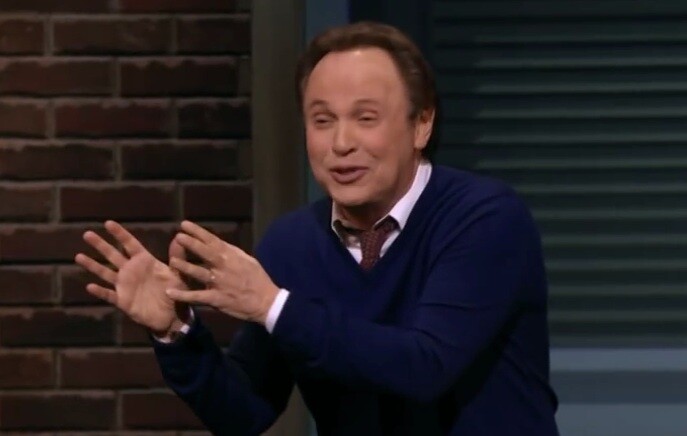 Billy Crystal: 700 Sundays
Trust me on this: Billy Crystal's family was funnier than yours. Thankfully, Crystal captured his formative years in a bittersweet memoir, 700 Sundays, which he then turned into a 2004 one-man show. Last year Crystal reprised it as an HBO special, and that's the version you get here (plus some never-aired outtakes). (FULL ARTICLE)
Photo: Shout! Factory
Also of Interest

See the AARP home page for deals, savings tips, trivia and more.