TV Full of Horrors, Not All On Purpose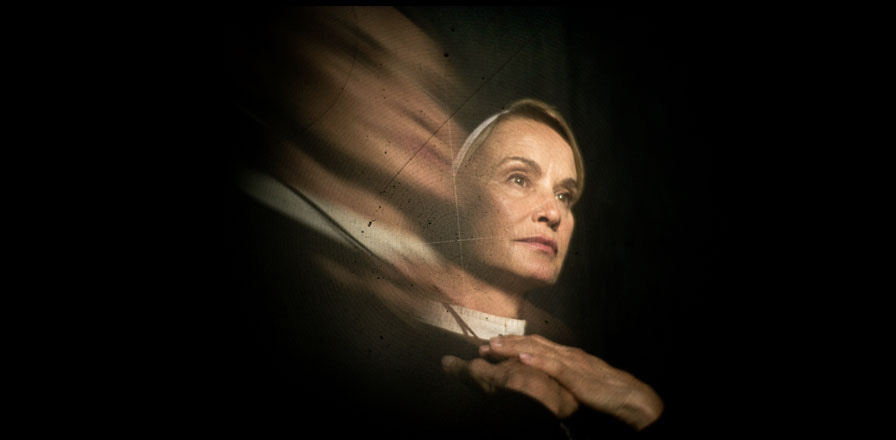 I've spent more hours than is healthy hunting for a good show to highlight this week, and it's been hell.

Really.

Yes, I am well aware that American Horror Story: Asylum has critics and fans out there giddy, and that the FX offering beat ABC's Nashville and NBC's Chicago Fire in the ratings for its premiere last week. A series this newsworthy and star-filled (Jessica Lange, Joseph Fiennes, Jamie Cromwell, etc.) cannot go unmentioned. So I'll give the devil his due. When it comes to torture, bloodletting and various forms of depravity, Ryan Murphy's weird series leads the way.

Those of us revolted by such stuff are in for some tough going on TV this pre-Halloween week. The proliferation of horror on the tube these days is as relentless as the zombies of AMC's monster hit The Walking Dead. The low point: on Friday (10/26) NBC inflicts upon us a "special" -- Mockingbird Lane, its modern answer to The Munsters. I had a bad feeling as soon as I saw Jerry O'Connell as Herman Munster, and it was worse than that. Mockingbird Lane doesn't seem to know what it wants to be. A Twilight-stained wacky Grand Guignol sitcom with cool effects? Only the characters and setting are the same as in the '60s original. Mockingbird Lane -- also starring Portia de Rossi and Eddie Izzard -- gives us such moments as a heart being taken out of an unwitting visitor to be transplanted into cardio-impaired Herman. The scene winds up with a wide-eyed corpse featuring a gaping chest cavity. The scariest part is that this is what the network has come to.

But there is good TV this week -- and one program well worth seeing delves into something truly terrifying. Fifty years ago, nuclear weapons 70 to 140 times more powerful than the bombs dropped on Hiroshima and Nagasaki were being aimed at the United States from a mere 90 miles away. The engrossing Cuban Missile Crisis -- Three Men Go to War (PBS, Tuesday 10/23) recounts just how close John F. Kennedy, Fidel Castro and Nikita Khrushchev came to the nuclear annihilation of the world. It doesn't get scarier than that.