UPDATE: Craig Newmark to Be Orlando@50+ Blog Contest Judge
By Tammy Gordon, August 31, 2010 11:32 AM
Great news! AARP member, blogger, volunteer and Craigslist founder, Craig Newmark has agreed to be one of the judges for our Blog Your Way to Orlando@50+ contest.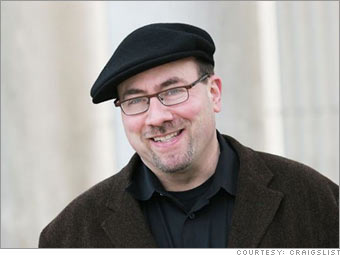 When people tell us older people don't blog or use social media? Craig's one of the first people we point to to tell them they are wrong. There are plenty of others, as the Pew Research Center demonstrated this week. In fact, social use has nearly doubled among internet users over age 50 over the past year!
We KNOW there are amazing bloggers out there, waiting to be discovered. Help us find them by sharing the link to this blogger contest, exclusive to 50+ bloggers, on your Facebook or Twitter pages!
Inspiration, entry form, rules and such can be found right here! Winners will get travel, accomodations, press pass and a flipcam to cover Orlando@50+ in their own words, photos & videos. Spread the word fast - deadline is September 5th!