What the 2015 Emmy Nominations Tell Us About Aging
By Ann Oldenburg , July 17, 2015 03:53 PM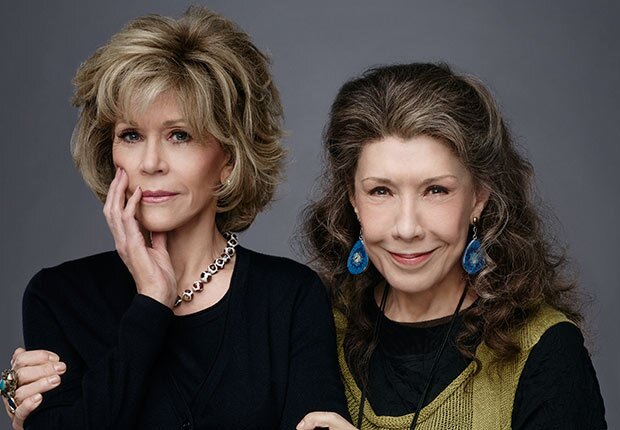 This year's Emmy nominations are dotted with actors age 50 and up who brought powerful performances to some of the best shows on television and continue to work at the top of their game. Among the trends:
1. Men fare slightly better than women.
Actresses often say it's tough to be a woman of a certain age in Hollywood. But is that true for television? Julia Louis-Dreyfus, 54; Edie Falco, 52; Christine Baranski, 63; and Lisa Kudrow, 51, are just some of the women who turned in Emmy-worthy performances this year.
In only one category — lead actor or actress in a drama series — did men dominate with nominations. In that case none of the lead-actress nominees is over 50, though Viola Davis, nominated for How to Get Away with Murder, will celebrate that milestone next month. In the same category for men, there are three guys over 50: Jeff Daniels, 60, for The Newsroom; Kevin Spacey, 55, for House of Cards; and Bob Odenkirk, 52, for Better Call Saul.
2. The 80s rule!
It's refreshing to see that some of our most beloved and storied Hollywood names got Emmy nominations this year.
The oldest actor to earn a nod was Mel Brooks, who at 89 appeared on the FX series The Comedians — a show about a fictional late-night comedy show — with Billy Crystal and Josh Gad. The oldest actress on this year's list is Cicely Tyson, 91, who was anything but frail as she played Viola Davis's mother on How to Get Away with Murder.
3. You're never too old for your first Emmy.
Landing his first Emmy nomination ever: F. Murray Abraham, 75. He won an Oscar for 1984's Amadeus. Now his work on Homeland (as sly CIA operative Dar Adal) could bring him TV's highest accolade.
Unfortunately, this year the television academy snubbed Mandy Patinkin, 62, with whom Abraham shared many scenes. Patinkin's always-excellent acting on the show as Saul, the former CIA chief, also deserved a shout-out. But Patinkin has been nominated twice for past seasons, so it's nice to see Abraham get the nod.
4. Guest-star and miniseries roles are good for boomers.
Move over, kids. The average age of a guest actor in a drama series is 62, with Abraham, Alan Alda and Beau Bridges all over 70 and earning recognition for their work.
The average age of a guest actress in a drama series? 59.5. Cicely Tyson is joined by nominees Margo Martindale, 63, for The Americans; Diana Rigg, 76, for Game of Thrones; and Allison Janney, 55, for Masters of Sex. (The latter's performance included going topless for scenes last year.) The only other nominee is young'un Rachel Brosnahan, 25, nominated for her work on House of Cards.
The moral of the story? If you're invited as a guest, RSVP "Yes!"
Obeying a historical trend, the "limited series" (miniseries) or movie category is teeming with talent over 50.
In the leading actor and actress categories, Richard Jenkins, 68, and Frances McDormand, 58, landed nominations for Olive Kitteridge. Timothy Hutton, 54, and Felicity Huffman, 54, stars of American Crime, made the list. Brits Ricky Gervais, 54, star of Derek, and Mark Rylance, 55, star of the PBS series Wolf Hall, earned nominations. The delightful Emma Thompson, 56, surprised with a nod for her work in Live from Lincoln Center's Sweeney Todd: Demon Barber of Fleet Street. And Jessica Lange, 66, who took home an Emmy last year, was again cited for her work on American Horror Story: Freak Show.
Get discounts on airfare, hotels, car rentals and more — AARP Member Advantages. »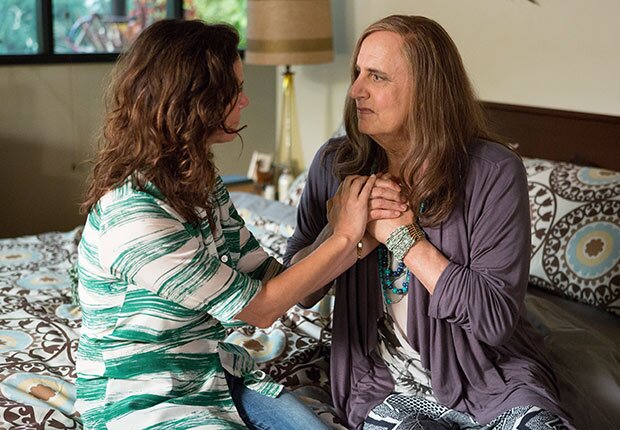 5. Familiar faces find new roles.
We know him well from The Larry Sanders Show and Arrested Development. But now Jeffrey Tambor, 71, is carving out a new legacy for himself on Amazon's original series, Transparent, which won him a Golden Globe in January. "This is so big," Tambor said that night from the stage. "This is much bigger than me." His role as Mort, a father of three who is transitioning to a woman, has been widely heralded as groundbreaking and moving.
Lily Tomlin, 75, has been making us laugh since she appeared on Laugh-In from 1970 to 1973; she earned a nomination for her work on the new Netflix series Grace and Frankie, where she plays a hippie art teacher (and co-stars with her friend Jane Fonda). The two women are thrown together when their husbands fall in love — with each other. They make the complexity of that family drama as humorous as it can be.
How will the nominees — of all ages — fare when those winged statuettes are handed out at the 67th Primetime Emmy Awards? Find out during the broadcast on Sept. 20 (8 p.m. ET/PT, Fox).
Photos: Jane Fonda and Lily Tomlin in Grace and Frankie courtesy of Netflix; Amy Landecker and Jeffrey Tambor in Transparent courtesy of Amazon Studios.

Also of Interest

See the AARP home page for deals, savings tips, trivia and more.