Why Watch the Oscars? For the Boomer Stars, Of Course!
By Bill Newcott , February 28, 2014 01:05 PM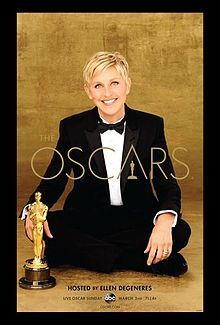 The diamonds may blind you, the designer fashions may dazzle you, and the collective cosmetic surgery bill would probably buy health care for the entire nation of Rwanda. But when it comes to the movies being honored at the Oscars Sunday night, one thing is refreshingly true: It's not about the money.
Seldom has such a grown-up batch of films been nominated for Best Picture without regard for box office performance. In fact, the total take for the lower two-thirds of this year's nominees ( 12 Years a Slave, Captain Phillips, Dallas Buyers' Club, Nebraska, Philomena, and Her) does not add up to the box office receipts for the list's sole certified blockbuster, Gravity.
A quick look at our slideshow about the ceremony honoring the films of 1964 (get a look at the simple gowns Julie Andrews and Audrey Hepburn wore!) makes one thing clear: This is not our parents' Oscars. Yet in a way it is, because nostalgia has always played a huge role in the evening. In the 1960s, Mom and Dad delighted in seeing Greatest Generation figures like Bob Hope and Katharine Hepburn-and even older ones like Charlie Chaplin and Alfred Hitchcock-cross the great stage. Well, don't look now, but this weekend's most anticipated presenters-Sally Field, Robert DeNiro, Goldie Hawn, and John Travolta among them-are our Cary Grants and Doris Days.
I think that might be why I'm mostly looking forward to Sunday night's appearances by the splendid Sidney Poitier-who accepted his Oscar for Lillies of the Field 50 years ago this year-and Angela Lansbury, who 51 years ago got the last of her three Oscar nominations, for The Manchurian Candidate (she'll receive a long-overdue honorary Oscar on Sunday). Both of them are tangible links between my parents' Oscars and my Oscars, and symbolic of the thread of shared Hollywood storytelling that stretches from my grandchildren to my grandparents.
The path to the presenters' podium will be worn down by such Boomer icons as Whoopi Goldberg, Samuel L. Jackson, Kevin Spacey, Harrison Ford, Bill Murray and Goldie Hawn, while among the performers are U2 and a two-time nominee herself, Bette Midler. Those invites are smart strategy on the part of the Motion Picture Academy. Even though the Oscars telecast audience has been growing steadily (40 million viewers last year and trending upward) thanks largely to 50-plus viewers, in recent years the producers have made one patronizing gesture after another toward young audiences-remember the disasters that were James Franco, Anne Hathaway, and Seth McFarlane? This year, as the last Baby Boomers turn 50, the host is Ellen DeGeneres, who at 56 would be as good a candidate as anyone for President Boomer.
And Boomers won't only be in honorary roles; there's a good chance that most of the major acting, directing, and writing awards will go home in the arms of grownup artists.
Bruce Dern, a 19 78 nominee ( Coming Home) who has enjoyed this awards season more than anyone I've ever seen, could be a sentimental favorite for Nebraska. And although Cate Blanchett is favored to win Best Actress for Blue Jasmine, don't rule out seven-time nominee Judi Dench for Philomena or three-time winner Meryl Streep for August: Osage County. In any case, because she's 44 we've decided to adopt Cate as an honorary grownup; ditto Gravity nominee Sandra Bullock, who turns 50 in July. Oh, and by the way, every single nominated director is 50-plus, as are nearly all the screenwriting nominees.
So sit back on Sunday night (the show starts at 8:30 p.m. ET on ABC), root for your contemporaries, and know that you're in very good company.
Photo Credit: ABC