Will George Takei Last Long and Prosper on 'Celebrity Apprentice'?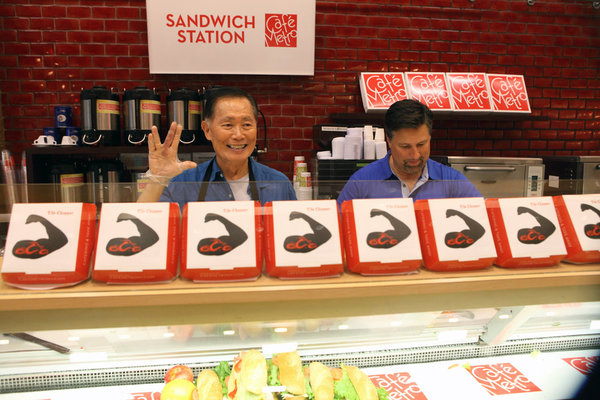 "The Celebrity Apprentice" returns tonight (2/19), and, as the Wall Street Journal pointed out, "Star Trek" and gay rights icon George Takei is the season's biggest get. I called him up to find out how things went during filming. Brad Altman, George's husband since 2008 - and man in life for 21 years before that - passed the phone over to him.

"It was fun, stressful, bracing, engaging, exhausting, enriching and exhilarating," George said. "It brought a smile, a frown, a tear of both joy and stress."

I could listen all day to George waxing poetic in that euphonic baritone of his. But we had to move on. How did liberal George find dealing with Mitt Romney endorser Donald Trump?

"Our give and take was limited to the formal parts that you see on TV, in the boardroom and when he is giving instructions," he replied. Of course, George, whose world is large enough to encompass Howard Stern as well as the Human Rights Campaign, could probably get along with just about anyone. He tries to be a gentleman, he said, and added, " I can work with The Donald, or Rick Santorum."

He particularly enjoyed teaming with fellow contestant Penn Jillette, whom he considers "a very good leader. He's very good at picking up on people's strengths and shortcomings, and organizing them in the best way."

This season's cast of 18 celebrities includes seven in their fifties or sixties, in addition to George, who is 74. Those are: Penn, Twisted Sister's Dee Snider, Lou Ferrigno, Arsenio Hall, "American Chopper's" Paul Teutul Sr., funny lady Lisa Lampanelli and Cheryl Tiegs. The business projects they're asked to undertake are tough -- but not as tough as trying to restore the ratings luster that faded from the show last season. As George would say: Oh, my.