Un cí­rculo todaví­a por completar
By Julia Lobaco , October 10, 2013 02:59 PM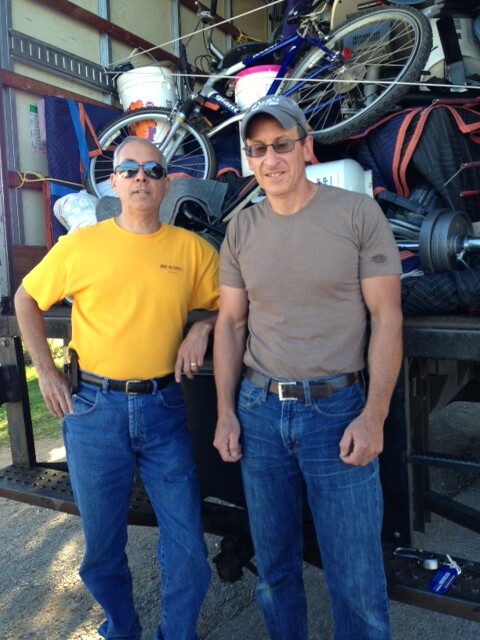 La noticia no se encontrará en The New York Times, ni siquiera en The Arizona Republic, mi diario local. Sin embargo, dentro de nuestro cí­rculo familiar, la noticia ha corrido desde Illinois a Egipto, de Nueva York a Texas: ¡Martí­n y Karen vuelven a Arizona!
Como en tantas familias, a través de los años los hijos se van a donde los lleve el trabajo, el amor, una causa. Crí­an sus propios hijos y el ciclo empieza de nuevo.
En nuestra familia, ese ciclo se ha vuelto un cí­rculo todaví­a por completar. Poco a poco, los ocho hermanos -el mayor con 68 años y la menor con 48- vuelven al nido donde nuestros padres nos vieron crecer y nosotros los vimos fallecer.
Esta semana, seremos cinco los hermanos que volvimos y ahora vivimos en Phoenix. Yo volví­ hace dos años, después de casi 20 fuera de Arizona.
Hoy, el más joven de los hombres y su esposa están en camino a Phoenix. Sus muebles, tres perritos y muchos recuerdos viajan con ellos en dos camiones. Sí­, dos camiones. Otro hermano y su hija están con ellos, ayudando a manejar. Los ví­nculos de la hermandad son fuertes en nuestra familia.
Yo sé que nuestros padres, que en paz descansen, están velando por ellos, alegres que un hijo más ha sentido el poder -tan fundamental para el ser humano- de ese calor familiar que siempre nos acompaña. Ellos nos rodearon de amor, nos nutrieron con compasión, nos dieron la confianza para marcharnos y seguir distintos caminos. Y ahora, esa misma confianza nos atrae de nuevo a "casa", ese lugar donde nos sentimos acogidos.
Somos ocho -16 con nuestras parejas. Algunos hemos viajado por el mundo, otros vivido en varios estados, y otros mantenido residencias cerca de nuestros padres.
Esta semana cumplo 61 años. ¿Mi deseo de cumpleaños? Que el apoyo que nos hemos brindado y la comprensión y paciencia que hemos desarrollado nos sirva por muchos años más -dondequiera que estemos-.
Así­ les hubiera gustado a nuestros queridos padres.
Foto: Cortesí­a Familia Bencomo
También te puede interesar: