Bitten by a Crocodile? There's a Code for That
By Patricia Barry , October 01, 2015 10:55 AM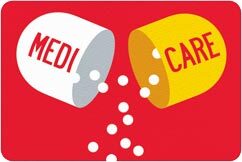 A seismic change in Medicare and the rest of the U.S. health care industry began Oct. 1, when a new system of diagnostic codes — which all health providers must use to get paid — finally went into effect after a decade of controversy.
The change is making the industry hold its breath, nervous of how it will play out. Will honest mistakes in coding cause claims to be delayed or, worse, go unpaid? Will some physicians, overwhelmed by the sheer number of new codes, decide to throw in the towel and further aggravate the shortage of doctors?
Get answers to your health coverage questions — Medicare Q&A tool »
"We don't know yet," says Margot Williams, senior associate for practice management at the American College of Physicians. "It may be another Y2K" — an unfounded fear that the world's technology would crash at the start of the year 2000 — "or it may be a disaster."
While doctors are bracing themselves for the new era, patients are unlikely to feel any impact, especially if they're enrolled in Medicare. Even if claims are denied, doctors who participate in Medicare would have to work it out with Medicare because "they're not allowed to bill the patient [directly] anyway," Williams says. And as the codes apply to all health insurance claims, not just Medicare's, doctors are not likely to dump just their Medicare patients as a result.
Known as the 10th version of the International Classification of Diseases, or ICD-10, the new system contains nearly 70,000 categories of illness and injury — compared with about 14,000 in its predecessor, ICD-9. For example, ICD-9 had codes for 72 conditions associated with diabetes; ICD-10 lists 252. ICD-9 didn't mention the deadly Ebola infection at all.
Officials at the Centers for Medicare & Medicaid Services (CMS), the federal agency that is implementing the new codes, say the changeover is necessary to make the description of each diagnosis and treatment more precise, reduce fraud and help researchers better identify trends in health care issues. The old codes have been around for 35 years in the United States, while most other industrialized countries upgraded their systems 20 years ago.
Some new codes have prompted waves of hilarity and ridicule throughout the industry. Twelve separate codes relate to encounters with crocodiles — bitten by, struck by, crushed by or "other contact." Twelve more deal with the same outcomes with alligators. Three deal with "explosions" of bicycle tires. Twenty-seven codes describe different accidents on water skis, with six of them specifying skis that have somehow caught fire. Weird as these seem, officials explain that they will be used for research, to track how people are getting injured, not for billing.
Professional groups like the American Medical Association and the American College of Physicians opposed ICD-10 for years, fearful that doctors would have their claims denied for mistakenly entering the wrong codes or be penalized in audits after the event. But in July, a compromise was hashed out. CMS agreed to a 12-month grace period, designed to protect doctors from denials or penalties incurred through unintentional errors, and appointed an ombudsman to help smooth the changeover. "This transition period will give physicians and their practice teams time to get up to speed on the more complicated code set," said AMA President Stephen J. Stack.
Get discounts on prescriptions, health exams, eye care and more — AARP Member Advantages »
Nobody expects the learning curve to be easy, although the government and the industry have spent billions of dollars on educating providers. And it may be financially costly for some doctors in private practice to upgrade their computer systems.
"Some specialties, like orthopedics, and emergency rooms are going to have a harder time, because there are so many cause-of-injury codes, so many places on the bones that you can break in so many different ways," says the American College of Physicians' Williams. She expects the rollout to be "initially bumpy." But in the end "docs will get used to it, because they're smart, pretty adaptable people."
Also of Interest

See the AARP home page for deals, savings tips, trivia and more.