Counter Intelligence: Take-Out Recipes for Chefs on the Go
By Carole Carson , December 27, 2012 08:00 AM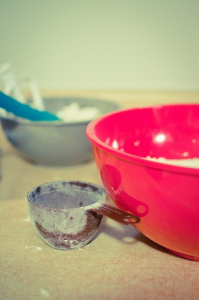 You no longer need to be sitting at a computer to find fabulous ideas for gourmet (and healthy) meals. Instead, you can use the latest mobile technology to find recipes on these sites:
Epicurious: This website features more than 30,000 recipes from publications such as Gourmet and Bon Appétit. Recipes are organized by category, such as quick and easy, healthy and holiday and celebrations. A search function makes finding that perfect recipe easy and pain free. For those on the go, Epicurious is also available as a free downloadable application for mobile platforms and devices such as Android, iPhone and Windows Phone.
Cook's Illustrated: This online magazine offers recipes, equipment reviews, taste tests and a how-to section. Some content on the website is viewable by subscribers only, while other content is free. Cook's Illustrated is also available as a downloadable application for iPhone, iPad and iPod touch.
1. BigOven: This website offers an extensive variety of recipes (over 170,000), as well as videos and a useful food glossary. BigOven also hosts an online community consisting of special-interest forum groups (such as All Things BBQ), where participants can discuss their favorite recipes and food preparation methods.
SparkRecipes: This website offers recipes submitted by SparkPeople's 8 million members as well as a recipe calculator, where you can add ingredients to create your own recipes and include the recipes in a personalized, online cookbook. For more on-the-go fun, check out the SparkRecipe applications for iPhone and Android.
Vegan Yum Yum: For meat-free options, check out Vegan Yum Yum , a food blog dedicated to serving up delicious, meatless meal ideas. In addition to recipes, this blog also offers a useful and colorful how-to section. iPhone users can also download an application for Vegan Yum Yum .
Do you have some additional sites to suggest?
Photo courtesy of Jessica F.
Source: Flickr