Have Athletes Found a New Fountain of Youth? Should You Try It?
Golfer Vijay Singh withdrew from the Wells Fargo Championship in Charlotte, N.C., May 1, one day after the PGA Tour said it wouldn't punish him for using deer antler spray, a nutritional supplement that includes small amounts of a banned hormone. Singh blamed his departure on a sore back. Tough luck. The spray is supposed to cure that.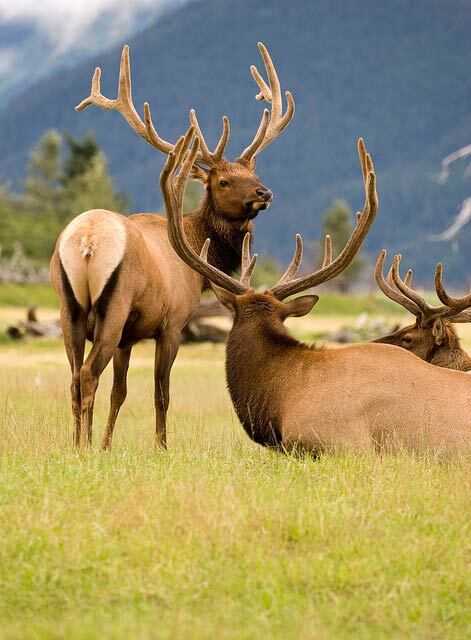 After deer antler spray debuted in the popular press in January, when owners of a Florida lab claimed they had supplied it to injured Baltimore Ravens linebacker Ray Lewis, here's how New York Times science writer Gina Kolata and sports reporter Mary Pilon explained the attraction: "...[It] is believed to make an athlete bigger, faster and stronger. It may boost muscle, reduce fat and improve endurance." Equally important for athletes who are getting knocked around every week, it's said to speed healing.

Purveyors of deer antler spray go even further. They market it as an anti-aging elixir that "works on your personality and helps you stay younger looking. It improves the tone of your body thereby decreasing any aches and pains you may suffer from. It heightens your senses and gives you the ability to think clearly." None of those sales claims has been approved by the FDA.

The supplement comes from deer antler velvet. It isn't simply "fuzz," if that's what you're picturing, but part of the antler itself. It's processed into nasal spray, pills, drops and other products.

The active ingredient, a hormone called insulin growth factor-1 (IGF-1), is banned by the United States Anti-Doping Agency. It's harder to detect than other banned substances like human growth hormone (HGH). It is a very small part of the spray, which is why the PGA chose not to punish Singh.

Like other athletes, Singh claimed he didn't know IGF-1 was an ingredient in deer antler products. That's believable because in a January interview with Sports Illustrated, Singh, 50, said he was using the product regularly.

So, should you stock up on deer antler velvet spray and pills? Will they keep you young? Here are some things you may want to know:

Are there proven beneficial effects for athletes and others in consuming deer antler velvet? The key word is "proven," and the answer is no. While IGF-1 could help athletes in theory, Dr. Alan Rogol, a vice president of the Endocrine Society, says in the New York Times article, there are no scientific studies to show the expected effects actually occur.
National Geographic writer Christine Dell'Amore reached this conclusion: "IGF-1 has shown promise for helping kids with stunted growth or people with dwarfism [in fact, the FDA approves those limited uses], as well as for healing cartilage or tendon injuries. It should not be used without a doctor's care, especially as a performance enhancer."
Does it hurt the deer and elk to take their "velvet?" We can't ask them, but in New Zealand, which exports a lot of deer antler velvet products, the animals are anesthetized before the stuff is harvested.


Photo by Princess-Lodges via Flickr



Also of Interest

Join AARP: Savings, resources and news for your well-being


See the AARP home page for deals, savings tips, trivia and more