Illinois Man Heads to World Weightlifting Championships
By AARP Illinois, September 13, 2012 11:45 AM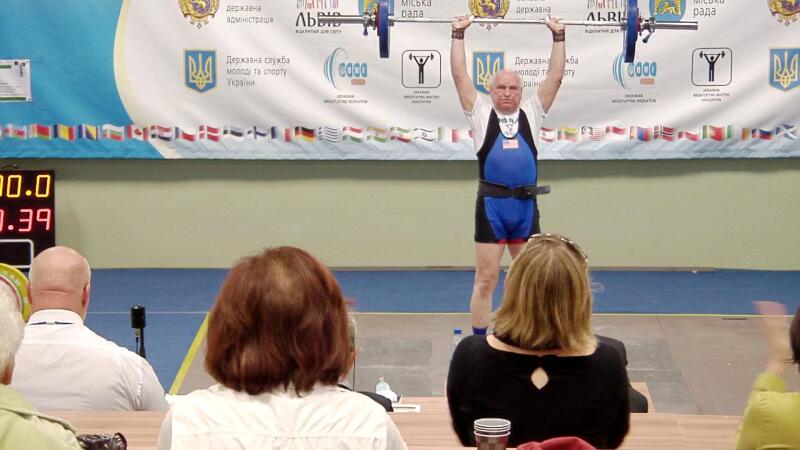 Update to the original story below: Two time national champion , Ron Millard, just reported winning a silver medal in the World Masters Championship in Lviv, Ukraine. His weight totals were over 264 pounds! The gold medalist, from Germany Wolfgang Sadowski lifted a total of 374 pounds. WOW. We hope to have some video footage soon.

~~~~~~~~~~~~~~~~~~~~~~~~~~~~~~~~~~~~~~~~~~~~~~~~~~~~~~~~~~~~~~~~~~~~~~~~~~~~~~~~~~~~~~~~~~~~~~~~~~~~~~~~~

Sometimes you just hear a story so great you have to share it! Let me introduce you to Ron Millard..

He's a Washington (Illinois, that is) native, and his exercise routine? Competitive weight lifting. Millard is a retired Caterpillar data processing employee, who does his strength training at 5 Points Washington and the Human Performance Lab in Metamora. He is an experienced nationals weightlifter and won his first national championship in 2011. His second title came in March in Savannah, GA. This week he is thrilled to be headed to the Ukraine to compete in the IWF-World Masters Weightlifting Championships from September 15th - 22nd in Lviv, Ukraine.

Ron, who just turned 75 on September 10th, will be competing in the 75-79 year old category. Millard doesn't want to clue the competition in to exactly how much he's been lifting lately, but did let us know that he has produced a couple of "personal bests" recently. To make it to Worlds, competitors in his class must lift a minimum of 180 pounds. Millard will compete in the same categories as Olympians do, the "Snatch" and the "Clean and Jerk".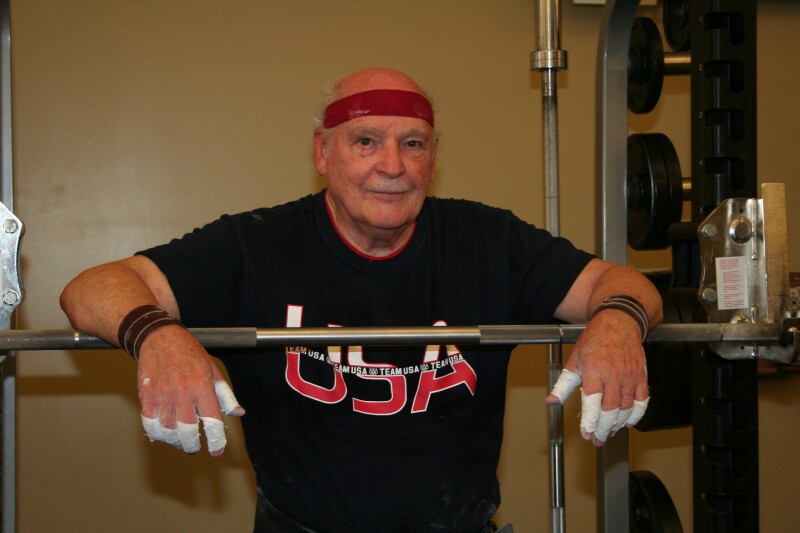 Ron has had great support from the community and a committee has been formed to help him raise the money to make the trip. To date, the committee has secured Millard's air fare through Turkish Airlines. Now they are working on donations to fund lodging, meals and ground transportation costs, said Steve Brown, 5 Points Washington Board Vice President.

You can track Ron's progress on the IWF website next week, and we'll also be bringing you updates on his progress via our Facebook page and Twitter feed. We're cheering for you!

Contributions are being accepted at the "Partner With The Champ" account at the South Side Trust & Savings Bank, 2 St. Clare, Washington, IL 61571. More information about supporting the campaign can be obtained from Steve Brown at 309-444-8796, 847-922-5361 or sbrown8600@aol.com .

Can't get enough sports? The Illinois Senior Olympics is happening right now in Springfield. AARP is a proud supporter. Go cheer the participants on!