Medicare Overpays $6.7 Billion for Patient Evaluation Services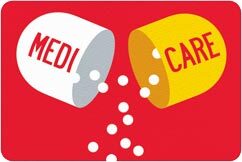 Medicare spent $6.7 billion too much in 2010 by "inappropriately" paying claims from physicians who had submitted the wrong billing codes or no documentation at all for certain services, according to a new report from the inspector general of the U.S. Department of Health and Human Services (HHS).
Although that amount was a small fraction of Medicare's total spending of more than $525 billion in 2010, it still added up to 21 percent of what Medicare paid for all "evaluation and management" services in that year, the report said. These services are used in doctors' offices, hospitals and emergency rooms to diagnose and manage patients' health.
>> Sign up for the AARP Money newsletter
Medicare billing depends on a complex system in which doctors and other providers use different codes for each service they perform. The codes, which determine how much Medicare pays, vary according to the level of the service and how much time the doctor spends with the patient.
The inspector general's investigation found that 42 percent of claims for evaluation and management services in 2010 were incorrectly coded (most often at a higher level of payment), and an additional 19 percent lacked documentation.
The report, issued Thursday, came just a few hours after Reuters published a story about three doctors in Connecticut who had grossly overbilled Medicare in 2012. The doctors billed Medicare $1.4 million for administering 24,000 drug tests to 145 patients, the Reuters analysis of payment records showed.
"The three physicians ... conducted three to four times more drug tests per patient than any other provider in the country," Reuters says. "In fact, they ordered so many individual tests, their patients averaged one every other day."
The urine and blood tests are part of a nationwide effort to detect prescription drug abuse, which is considered an increasing problem among older Americans. But Medicare's guidelines allow doctors to decide how often the tests should be should be done in each case, Reuters says, making them potentially ripe areas for fraud.
The government has retrieved $10.7 billion in health care fraud over the past three years, since the Affordable Care Act gave Medicare more authority and funds to fight fraud and abuse in the system, according to the HHS initiative STOPMedicareFraud.
>> Get discounts on financial services with your AARP Member Advantages.
But incorrect billing in Medicare may be more difficult to combat than fraud. Unlike many private insurance companies, Medicare tends to pay bills on the nail and deal later with any problems that arise. If it didn't settle claims promptly, the outcry from patients and providers would be overwhelming.
Also, just the size of Medicare may impede widespread investigation. The inspector general's report recommended that Medicare should regularly review physicians' billing, especially that of those who consistently claim codes that provide higher payments. But Medicare, while agreeing to do more to educate doctors about billing, responded that such reviews in practice cost more money than they could recoup.
Also of Interest

See the AARP home page for deals, savings tips, trivia and more