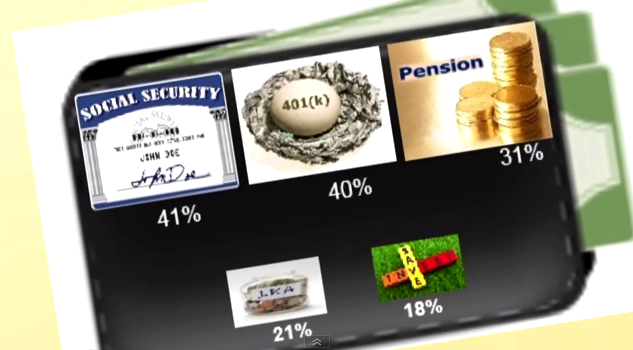 The following is a guest post by Sam Wilson - AARP Wisconsin State Director


ARE YOU READY FOR RETIREMENT? AARP CAN HELP!
WATCH AARP LIVE JULY 18, 9PM CT/10PM ET ON RFD-TV

In my role as state director for AARP Wisconsin, I've learned that retirement means many things to many people, from volunteering to pursuing that dream career, traveling or just spending time gardening. At some point in our working lives, we will probably ask ourselves, "What's next for me? What do I want my retirement years to be?"
In fact, it was just these kinds of questions that inspired Dorcie Ferlitsch of Milwaukee to come to an AARP Ready for Retirement event that we held in June. At 63 and the single parent of four grown children, Dorcie recognized that she needed to take the right steps now to enjoy the retirement she wants down the road.
At the event, Dorcie learned all about Ready for Retirement, a suite of AARP quizzes, articles, practical tips, and easy calculators that will help her chart that course.
Having a clear idea of the life you'd like to lead in retirement is just the beginning. Equally important is to plan for the financial resources needed to enjoy it.
At the Ready for Retirement event, Dorcie heard from a local expert on how to maximize her Social Security benefits. Certified Financial Planners offered advice on investing, as well as tips on how to recognize and avoid scam artists whose goal is to separate her from her hard-earned savings.
Since coming to the Ready for Retirement event, Dorcie has become an AARP volunteer, is learning more about Social Security and feels better prepared to turn her goals and dreams for retirement into real possibilities. Her new goal is to share what she's learned with others, telling us: "It was a relief for me to know that AARP offered this seminar to help me think through the many decisions I need to make about my retirement. I encourage people of all ages to do themselves a favor and attend a Ready for Retirement event."
Through my work with AARP, I've had the opportunity to meet lots of folks like Dorcie, who prove it's never too early or too late to start thinking about retirement. If you'd like to learn more about all of the resources AARP has to offer as you start planning your own "what's next," please tune in to AARP Live on RFD-TV this Thursday July 18. I'll be there to share resources, information and advice, along with Sean Voskuhl, AARP Oklahoma state director, and Jim Clemmons, the South Central regional volunteer director from Missouri.
You can watch AARP Live! on RFD-TV (click here for "by ZIP code" channel locator). You can also watch it streaming live at www.aarp.org/rfd or on Facebook at www.facebook.com/aarp. We encourage you to join the conversation by calling 877-731-6733, or by sending a tweet to @AARPLive.