The Iron Lady Fights Her Toughest Foe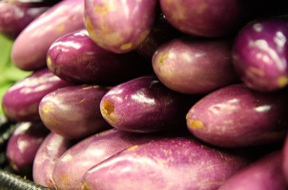 By Trish Vradenberg
Well, it's a biopic so you have to expect that there will be quibbling over interpretation. You know, the usual stuff: was he the favorite; was she a mean witch; was he a private cross-dresser? Who really knows?
The new biopic The Iron Lady, currently showing in your favorite Cineplex, has sparked controversy - even outrage - due to the fact that the central figure, Margaret Thatcher, is still alive.
The crux of the objection is that the film depicts Thatcher as suffering from dementia. Friends and foes alike are "uncomfortable" with -or even incensed by - the scenes depicting the former Prime Minister as a delusional older woman beleaguered by the effects of a hideous disease.
Indeed, Charles Moore, the authorized biographer of Mrs. Thatcher, was quoted as saying, "I was strongly against the film depicting a living person with dementia. That was very upsetting for her friends and family. It's an extremely unkind thing to do."
Upsetting for Mrs. Thatcher's family...really? Her daughter was the one who bravely announced that her mother had Alzheimer's in 2008.
Conservative Members of Parliament in England have even called for a House of Commons debate on the movie. One MP said the movie painted an "intrusive and unfair picture" of Thatcher, and that the screenwriter and director should have focused more on the earlier years in Thatcher's life.
So now the House of Commons is into rewriting scripts, to which I feel it fair to suggest: Write your own movie if you don't like this one.
All these objections point to exactly what is wrong with the Alzheimer's debate. The culture is still in denial, hiding, afraid to face the reality of a disease which is permeating our societies. Alzheimer's is unpleasant to look at and to deal with so let's rewrite it so no one feels "uncomfortable."
And that's precisely the problem. We need to finally come out of the closet and own Alzheimer's and admit that, yes, even someone brilliant, beautiful, iconic can have this merciless disease. Just ask the families of PM Harold Wilson, Iris Murdock, William DeKooning, Rita Hayworth and Ronald Reagan.
Meryl Streep, who plays Margaret Thatcher in what I believe is the finest portrayal of her dazzling career, said that it was the unraveling of Mrs. Thatcher into dementia that attracted her to this project.
It is the dimensions, not the perfections, of one's life that gives it value. But Alzheimer's is one dimension we can live without - in more ways than one. We have to work together to stop Alzheimer's by 2020. With proper funding we can do that. I am sure that would be Margaret Thatcher's wish as well.
And what is the aforementioned Charles Moore's quibble with Streep's performance? The way she walked.
"Streep walks with a swinging hip, she's a taller woman and walks more like an actress," he said. "Mrs. Thatcher walked with small steps, leaning forward, walking really fast, clutching her famous handbag and piles of papers."
Now there's the essence of a great movie.
Photo credit: The Iron Lady Official Site.