Weight Loss with These Schemes? Fat Chance!
By Carole Carson , June 21, 2012 09:04 AM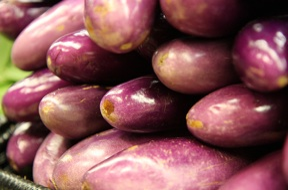 Desperate to lose weight? You're not alone. Nearly 70 percent of Americans are overweight or obese, according to recent statistics. Although some of us accept our expanding girth, others of us are so discouraged by the number on the scale that we'll try anything that promises quick results. Protect yourself by familiarizing yourself with popular schemes designed to lighten your wallet more so than your body:
Fat-Burning Injections: Weekly shots of fat-burning injections costing about $20 a pop, usually consist of vitamin B12, vitamin B6, methionine, inositol and choline. Some individuals receiving the shots report positive results; however, there is no scientific evidence confirming that the shot is an effective means for achieving weight loss.
More likely, say doctors, positive changes are due to changes in the patients' habits, such as eliminating soda and bread. The placebo effect is credited for positive results in patients who report weight loss with no changes in their dietary or fitness program. As Dr. Catherine Stallworth, president of the Nashville Academy of Medicine, attests, "The placebo effect is a very powerful effect." Dr. Stallworth says the shot isn't harmful; it is simply a waste of money.
hCG Injections: The hCG diet, which consists of daily injections in the stomach and a near-starvation diet (500 calories per day), costs $1,000 or more a month. While positive anecdotal results have triggered the craze, no scientific evidence is cited to back promoters' claims. The injection, a prescription form of the pregnancy hormone, human chorionic gonadotropin, carries serious cardiovascular risks for some patients, as well as an increased risk of blood clots, depression and headaches.
Fraudulent Weight-Loss Supplements: In light of the expansion of scams, the FDA has released a report warning the public about fraudulent weight-loss supplements. In addition to dietary supplements that promise amazing results but prove benignly ineffective, some contain potentially harmful prescription drugs. Michael Levy, director of the FDA's Division of New Drugs and Labeling Compliance, warns, "These products are not legal dietary supplements. They are actually very powerful drugs masquerading as 'all-natural' or 'herbal' supplements, and they carry significant risks to unsuspecting consumers."
Tainted Weight-Loss Products: In December 2010, the FDA released a list of fraudulent weight-loss products to help consumers to avoid ineffective or even potentially harmful supplements. The FDA identifies Herbal Xenicol, Slimbionic and Xsvelten as three specific weight-loss products to avoid. These products, along with others, and their dangers can be reviewed here.
Nature abhors a vacuum, and so do marketers. A plethora of weight-loss products (some benign and some dangerous) are rushing to fill the need for quick weight-loss gimmicks. Falling for the latest weight-loss schemes will make you lose-but not your surplus pounds. Instead, you'll lose your money and perhaps your health.
Fortunately for us, the key to successful weight management is finding a way to eat and exercise that works for our unique body, lifestyle, habits and preferences-a regimen that is enjoyable and sustainable. Self-monitoring combined with emotional support can make the difference. If you tackle your weight issues in this healthy way, you won't be tempted by a too-good-to-be-true weight-loss scheme.
Photo credit: Calgary Reviews on Flickr.