Will Court Block Insurers from Dropping Doctors?
By Susan Jaffe, Kaiser Health News
In a decision that could have national implications, a federal judge in Connecticut temporarily blocked UnitedHealthcare late Thursday from dropping an estimated 2,200 physicians from its Medicare Advantage plan in that state.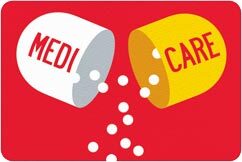 While the judge's decision affects only the physicians in Fairfield and Hartford Counties who brought suit, several other medical groups are considering filing similar actions.
"This is very good news from Connecticut," said Dr. Sam L. Unterricht, president of the Medical Society of the State of New York. "We will definitely seriously consider filing a suit in New York as well."
The Ohio State Medical Association is also reviewing the decision, said Todd Baker, a spokesman for the Ohio State Medical Association.
"Show Us Your Modern Family" Photo Contest. Upload your photo for a chance to be photographed in AARP The Magazine. See official rules.
The preliminary injunction issued by U.S. District Court Judge Stefan Underhill comes less than 48 hours before a deadline at midnight tomorrow for seniors to choose a Medicare Advantage or drug plan for next year. Medicare officials said they don't plan to extend the deadline for beneficiaries affected by the terminations, but will continue to monitor the situation. After the deadline, Medicare Advantage members are allowed to make one change from Jan. 1 through Feb. 14 - they can leave their plan and rejoin traditional Medicare.
UnitedHealthcare is the largest Medicare Advantage insurer in the country, with nearly 3 million members and is reducing its network of physicians in at least nine other states More than 14 million older or disabled Americans are enrolled in Medicare Advantage plans, a managed care version of Medicare. Generally, it is an alternative to traditional Medicare that offers medical and usually drug coverage but members have to use the plan's providers.
"We disagree with the ruling and intend to appeal it immediately," said UnitedHealthcare spokesman Terry O'Hara. However, the company will comply with the order, while the appeal is underway.
The judge criticized the strategy to terminate the doctors: unilaterally amending the doctors' contracts with a provision that canceled them. "United's argument that it has a unilateral right to terminate participating physicians from participation in the Medicare Advantage plan by amendment of that plan is not supported by the language of the contract or the parties' experience under it," Underhill wrote.
The Centers for Medicare & Medicaid Services, which oversees the Medicare Advantage program, is reviewing the provider changes by UnitedHealthcare to determine whether its plans have sufficient doctors to meet federal requirements.
Neither the agency nor the insurer would discuss that review, but the Connecticut doctors argued in court that the changes would harm patients.
"We won't let UnitedHealthcare get away with interfering with the doctor-patient relationship," said Dr. Robin Oshman, president of the Fairfield County Medical Association in a written statement. The lawsuit was brought by that and the Hartford County Medical Association.
Seniors advocates welcomed the ruling.
>> Get discounts on health products and services with your AARP Member Advantages.
"Judge Underhill's decision, at a minimum, shows private Medicare plans that they do not have unfettered license," said Judith Stein, executive director of the Connecticut-based Center for Medicare Advocacy. "Federal courts have jurisdiction over Medicare Advantage actions to ensure the beneficiary rights are protected."
Unterricht said he hopes UnitedHealthcare will reconsider the doctors' terminations.
"This patient population is very fragile and requires stable medical care from physicians who know them and whom they know," he said.
This article was produced by Kaiser Health News with support from  The SCAN Foundation.
Join in the discussion on Medicare on AARP's online community.
Also of Interest

See the AARP home page for deals, savings tips, trivia and more