¿Es mejor comprar o alquilar una casa en la jubilación?
Por lo general tiene más sentido financiero comprar una casa que alquilarla. Pero este razonamiento se torna un poco más complicado para las personas en sus años dorados.
Los jubilados también tienen que decidir si quieren dejar una herencia, algo que termina siendo un factor clave frente a la decisión entre alquilar o comprar.
Si un jubilado no tiene previsto traspasar el hogar a su herederos, es casi siempre más barato alquilar que comprar, de acuerdo con un informe de Trulia.
Fotos: Cosas que deberías rentar en vez de comprar
Esto se debe a que la valorización ( equity, en inglés) es una de las razones más importantes para invertir en una propiedad. Pero si no hay planes de salir de la casa, o de comprar otra, por lo general tiene más sentido financiero alquilar.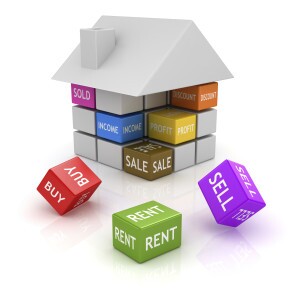 "El costo del equity tiene mucha importancia a la hora de tomar la decisión. Si a una persona no le importa cuál es el valor que tendrá una casa cuando se venda, podría ser mejor opción el alquiler", dijo Ralph McLaughlin, economista jefe de Trulia.
En 98 de las 100 ciudades con mayor población de personas de 65 años o más, alquilar tiene más sentido financiero para aquellos que no consideran el valor de la vivienda como herencia, según Trulia.
Para calcular los ahorros de comprar en vea de alquilar en el retiro, Trulia asumió que los compradores estaban en un rango de impuestos del 15% y se quedarían en el hogar durante 15 años.
The Villages, Florida, y Danville, Virginia, fueron los dos únicos lugares en los que tenía más sentido comprar, incluso cuando la valorización de la vivienda no era un factor decisivo. Es 14% más barato comprar una propiedad en The Villages, donde el precio promedio de una casa es $250.019, y un 7% más barato en Danville.
Las casas son muy económicas en Danville, con un precio promedio de $65.000 por una casa, de acuerdo con McLaughin. "Eso hace que una hipoteca valga nada en comparación con un alquiler, que es alrededor de $850 al mes".
¿Te gusta lo que estás leyendo? Recibe contenido similar directo a tu email.
Para los jubilados que buscan dejar su casa como herencia, Florida es el hogar de las 10 mejores ciudades donde jubilarse en las que es más barato comprar.
Por ejemplo, es casi 70% más barato comprar una casa en Naples, y en Marco Island la compra vale casi un 62% menos que el alquiler.
"Las ventajas financieras de ser dueño de una vivienda en el sur son muy grandes ya que los precios tienden a ser mucho menores en relación con la renta", dijo McLaughlin.
Los posibles compradores en el oeste y el noreste tienen que tomar una decisión más difícil, aunque todavía es significativamente más barato comprar que alquilar.
Siete de las 10 áreas metropolitanas que ofrecen una mayor ventaja financiera de la vivienda propia se encuentran en California, Nueva York y Nueva Jersey, entre otras.
Estas son las ciudades donde jubilarse en EE.UU. (todas en Florida), donde es más barato comprar, según Trulia:
1. The Villages
2. Naples
3. Venice
4. Delray Beach
5. Deerfield Beach
6. Marco Island
7. Pompano Beach
8. Englewood
9. Titusville
10. Hallandale Beach
Foto: adempercem/istockphoto
También te puede interesar: