5 Movie Actors Who Were Late Bloomers
By Patrick Kiger , April 10, 2013 05:37 PM
Besedka Johnson proved that it's never too late to become a movie actor. She began at age 85, and won praise for last year's Starlet, her first and only film.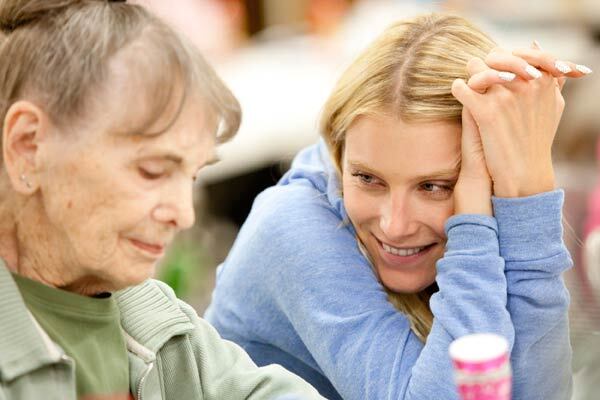 The Detroit native, who passed away on April 4 at age 87 in Glendale, Calif., moved to Los Angeles as a teenager to pursue a modeling career and then became a successful dressmaker. She took an acting class in her 30s, but never seriously considered striving for a Hollywood career.
She was exercising at a YMCA when she was discovered by independent filmmaker Shih-Ching Tsou, who recognized "star quality" and asked Johnson to audition for Starlet. She portrayed a cranky octogenarian widow who reluctantly becomes friends with an adrift young slacker played by Dree Hemingway.
The late critic Roger Ebert gave the film three stars, in part because of Johnson's performance; New York Times reviewer Manohla Dargis praised Johnson's "piercing screen debut." Watch the trailer here.
Johnson was one of numerous cinematic late-bloomers. Here are four others:

Charles Durning. After enduring harrowing experiences in combat during World War II, Durning drifted aimlessly in life for nearly two decades before taking up acting in the early 1960s. He first made an impression on the screen at age 50 in the role of smirking, officious Lt. William Snyder in the classic 1973 film The Sting.
Chief Dan George. The Canadian-b0rn member of the native Tsleil-Waututh Nation spent most of his life working as a longshoreman, construction worker and school bus driver. He didn't take up acting until age 60, and didn't get his first Hollywood film role - in Disney's Smith! - until age 70. The following year, his portrayal of tribal leader Old Lodge Skins in Little Big Man earned him an Oscar nomination for best supporting actor. Here he is in another 1976 western, The Outlaw Josey Wales. http://www.youtube.com/watch?v=GF8ETyOcDCE
Sidney Greenstreet. The British-born actor liked the live stage, and refused movie roles until finally signing with Warner Bros. in 1941 at age 62. The same year, he made his debut in The Maltese Falcon.

Peg Phillips. A longtime housewife and mother, Phillips always dreamed of being an actress. She did some amateur theater, but didn't give acting a serious try as a professional until her 60s. Her first movie role was in the made-for-TV film Case in 1985, when she was 67. She went on to portray storekeeper Ruth-Anne Miller in the hit TV series Northern Exposure from 1990 to 1995. Here, she displays her comic timing in a promo for the program.

Richard Farnsworth. The former stable hand worked in films for decades as a rider and stuntman, and in small uncredited roles. He appeared in the 1960 epic Spartacus, among other films. But Farnsworth didn't get a major speaking role in a Hollywood film until his late 50s, when he portrayed Dodger in the 1978 film Comes a Horseman, for which he earned an Oscar nomination for best supporting actor. He went on to act in another 19 films and won acclaim for his performance in 1999's The Straight Story, for which he won the New York Film Critics Circle's award for best actor, and was again nominated for an Oscar. Here he is as an aging stagecoach robber in one of his best scenes in 1980's The Grey Fox.
Also of Interest

Join AARP: Savings, resources and news for your well-being
See the AARP home page for deals, savings tips, trivia and more