Ann Rabson: Oh, Her Bawdy, Middle-Aged Blues
By Patrick Kiger , January 31, 2013 05:35 PM
If your listening tastes run to sedate, genteel and G-rated, you probably wouldn't like the distinctive musical style of Ann Rabson.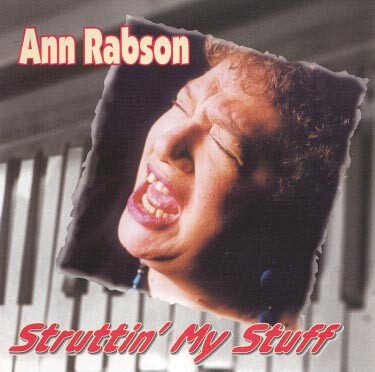 As the cofounder of a band called Saffire - The Uppity Blues Women, pianist and sometime guitarist, Rabson wrote and performed an updated version of the bawdy blues once performed by the likes of Ma Rainey and Bessie Smith, but filtered through a modern feminist sensibility, with a healthy dose of self-deprecating midlife humor.
Rabson, who died on Jan. 30 at age 67 in Hartwood, Va., and her band-mates Gaye Adegbalola and Andra Faye extolled what her Washington Post obituary described as "the joys of sex, carousing and the mixed pleasures of middle age" in songs such as " Too Much Butt (For One Pair of Jeans)" and " Footprints on the Ceiling." But one of her most memorable songwriting efforts was the relatively non-lascivious "He Makes It Hard for Me to Sing the Blues," a homage to her husband, Newman, on which she also performed the lead vocal in this 2009 performance.
The New York native actually started out on guitar rather than piano, after she found an old instrument in her father's attic, and idolized blues guitarists such as Big Bill Broonzy and Memphis Minnie. Amazingly, she didn't take up the piano until age 35. One of her big influences was boogie-woogie pianist Pinetop Perkins, who passed away in 2011.
Rabson's day job as a computer science instructor at Germanna Community College in Fredericksburg, Va., led to the formation of Saffire. Back in the early 1980s, she helped out Earlene Lewis, a student who'd suffered a death in her family, by agreeing to give her an exam at home. When Rabson arrived, she discovered that Lewis had a piano and a bass, and the two began playing together. Rabson then recruited Adegbalola, a high school teacher to whom she'd taught guitar, and bassist-mandolin-fiddle player Andrea Faye, who replaced Lewis when she left the band in 1992. The group toured and recorded nine albums over a 25-year period before calling it quits in 2009.
After Saffire, Rabson continued as a solo artist. She also was the author of an instructional book and DVD, Blues & Barrelhouse Piano.