Best Retirement Home Ever (for Once-Great Racehorses)
Just like the rest of us, the magnificent thoroughbreds that will be running in the Kentucky Derby eventually will grow old. But unlike us, racehorses don't have Social Security, Medicare and 401(k) plans to rely on in their retirement years, and they don't have control over their own fate.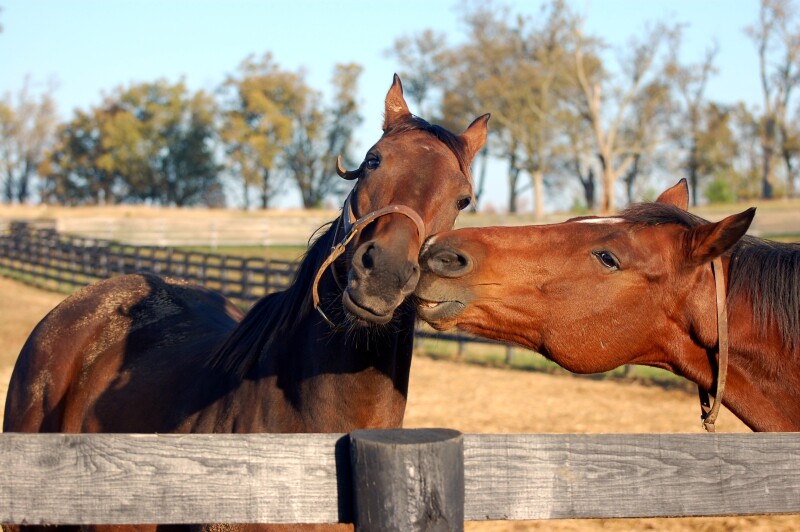 In the past, tragically, after their breeding days were over, even some great champions such as 1986 Derby winner Ferdinand have ended their lives in foreign slaughterhouses. But fortunately, thanks to the dedication of animal-welfare activists, there seems to be a growing trend of providing a comfortable post-racing life for the animals who've provided fans with so many thrills.

>> Sign up for the AARP Health Newsletter

In Georgetown, Ky., just about an hour's drive from Churchill Downs, Old Friends provides a retirement haven for dozens of former thoroughbred racehorses, from big winners to habitual also-rans. The nonprofit center was founded in 2003 by retired Boston Globe film critic Michael Blowen, who was determined to help other horses avoid Ferdinand's fate. Today, the 92-acre farm, which is supported entirely by private donations, provides a home for horses such as A.P. Slew, the grandson of Triple Crown winner Seattle Slew, and Danthebluegrassman, a late scratch in the 2002 Derby because of illness.

"I saw many of these horses race in their prime, and it's like having Michael Jordan and Larry Bird here if you're a racing fan," Blowen recently told the Associated Press.

The 20,000 tourists who visit the farm each year get to meet venerable residents such as Popcorn Deelites , which played the role of Depression-era champion Seabiscuit in the 2003 hit movie of the same name . Popcorn Deelites' own career wasn't quite as illustrious, but the horse did win 11 races in his six-year career and earned nearly $60,000 before retiring to Old Friends.

>> Get travel discounts with your AARP Member Advantages.

But even if you're not planning a trip to Kentucky in the near future, it's possible to go to the profile pages for your favorite horses and contribute directly to their upkeep via Paypal. You'll receive a certificate and an 8x10 photo in recognition of your help.

Here's a short video from 2011 about a visit to Old Friends.
Photo: Popcorn Deelites and Special Ring by Rick Capone, courtesy of Old Friends Inc.
Also of Interest


See the AARP home page for deals, savings tips, trivia and more