Bobbie Smith: The Signature Voice of The Spinners
By Patrick Kiger, March 29, 2013 04:22 PM
When a silky smooth tenor named Bobbie Smith, who died on March 16 at age 76 in Orlando, and three of his friends from Ferndale High in Detroit decided to form an R&B singing group in 1956, they initially called themselves the Domingoes, but ditched that name because others found it too difficult to spell.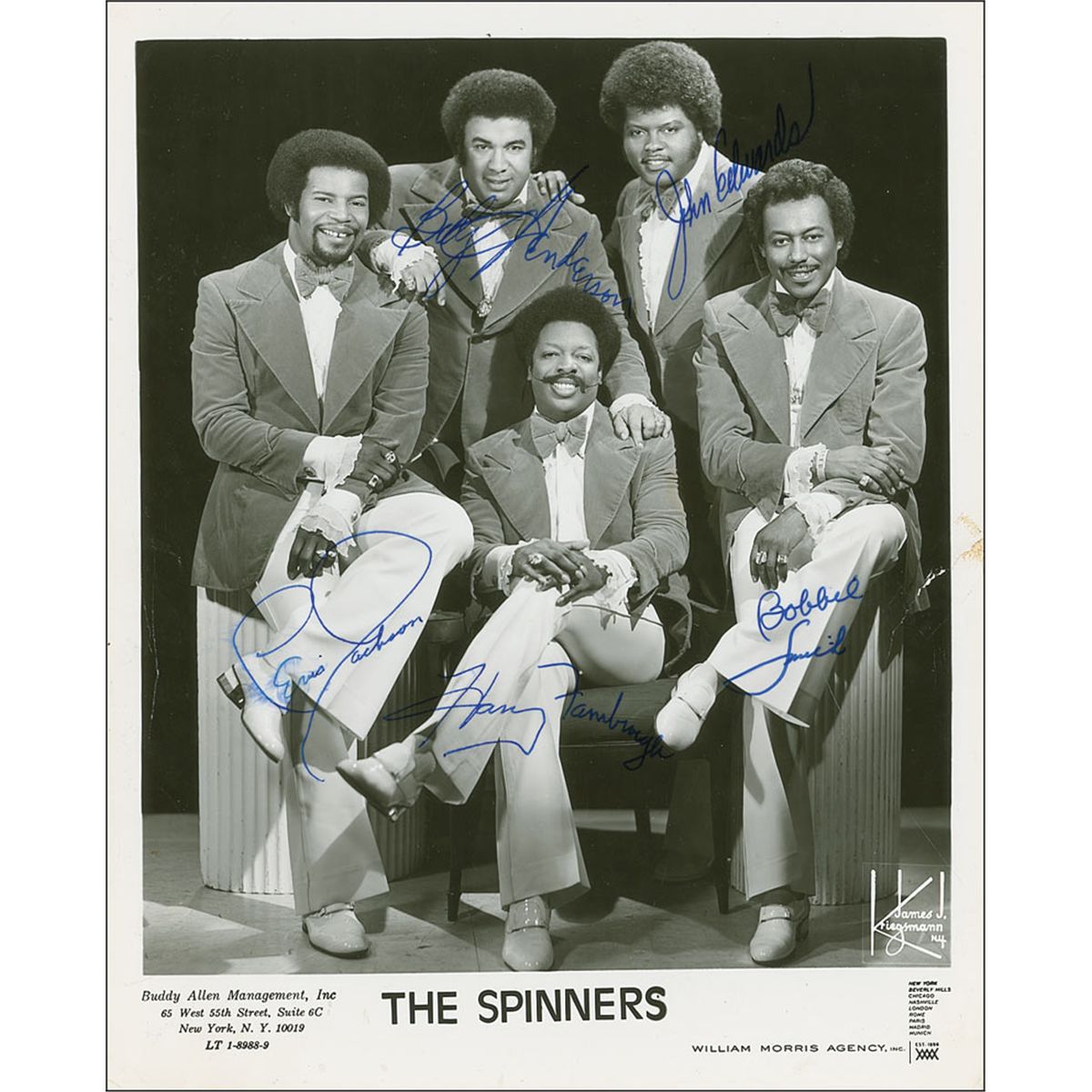 Instead, at the suggestion of Smith, a lifelong car buff, they began calling themselves The Spinners, a name that referred to high-end hubcaps. That would prove to be an apt choice, because the Spinners' precise harmonies and upbeat, feel-good ambiance made them a great group to listen to in the mid-1970s, when you were driving to the beach with your buddies in a Pontiac Grand Am with the windows rolled down and the summer sun streaming in.

But just as they'd changed their name, the Spinners had tinkered with their sound to get that effect. After spending the 1960s at Motown , churning out competent but unremarkable R&B without a breakthrough success, they took their friend Aretha Franklin' s suggestion and jumped to Atlantic Records in 1972. There, they began working with Thom Bell, the king of Philadelphia Soul - a brighter, bouncier sound than Motown that made heavy use of horns and string sections. Under his influence, the Spinners were recast as a sunnier, less troubled, not as overtly erotic analog of their Detroit contemporaries, the Temptations , and soared to the top of the pop charts.

Get in on the discussion: One Hit Wonders - Which is your favorite?

One of the key ingredients of their success was Smith, the co-lead with Philippé Wynne. Despite his considerable talent, Smith never became the sort of prima donna that led other Detroit groups to ruin. As Henry Fambrough, the Spinners' sole surviving original member, told the Detroit Free Press: "Bobby was a regular, down-to-earth, good-natured person, the kind of guy who'd give you his shirt. And ever since I've known him, he was just a natural showman."

Here are five of the songs that exemplified Smith's and the Spinners' sound, and the stories behind them:

"I'll Be Around" (1972). The Spinners' first really big hit actually was the B-side of "How Could I Let You Get Away," but disc jockeys - who hadn't yet been replaced by computers -decided that they liked it better.

"Could It Be I'm Falling in Love" (1972). The intriguing twist of this song is that way that Smith hands off the lead to Wynne at the song's end.

"One of a Kind (Love Affair)" (1973). According to music historian John A. Jackson, Joseph Banks Jefferson, a onetime drummer who was breaking in as a songwriter, based the song on his recent breakup with a girlfriend. When Bell listened to Jefferson sing it, he reportedly cut him off at the second verse, saying, "You don't have to play any more - that's a hit, man!" Indeed, it became a million-seller and topped Billboard's R&B chart.

"Then Came You" (1974). After the success of the Spinners' 1973 album debut for Atlantic, Bell was eager to prove that the Spinners weren't just a flash in the pan. So he got his friend Dionne Warwick to record vocals at a studio in Los Angeles, and then took those tapes back to Philadelphia and overdubbed the Spinners' parts. The result was a hit that topped the Billboard Hot 100.

"The Rubberband Man" (1976). Bell and singer-songwriter Linda Creed reportedly started writing a song about Bell's son, who was teased by classmates about this weight, but that theme isn't evident in the final lyrics.